A confrontational shopper launched a tirade of abuse at a Muslim couple in a West London branch of Aldi yesterday (1 August) – at one point telling the niqab-wearing woman "you look like a bl**dy pillar box".
A niqab is a veil worn by some Muslim women that covers most of the face except for the area around the eyes. It is worn with a headscarf.
The fracas erupted by the checkout of an Aldi supermarket in Feltham, Hounslow, and was caught on camera by the husband of the couple.
Their antagonist was a middle-aged woman, who appeared to be from the south of England. She had lots of jewellery and a sun tan.
The clip, which was later posted online, opens with the Brit telling the couple that she finds the woman's Islamic dress "disgusting".
"You should not allow your wife to go around like that," she adds. But the wife hits back, saying: "Why should he be my boss, he's not my boss. I'm my own boss."
"I think you need to educate yourself. You need to get an education," the man says.
The woman, somewhat erratically, hits back: "Do you read the Quran? And you're supposed to be a peaceful bloody person".
"You're the one that's speaking with disrespect," the man replies.
"I am," says the woman. "Because I think it's disgusting. Absolutely disgusting. You shouldn't dress like that. You look like a bloody pillar box. It's disgusting."
The man then tells her she is a "stand-up comedian", all the while keeping his calm and dignity.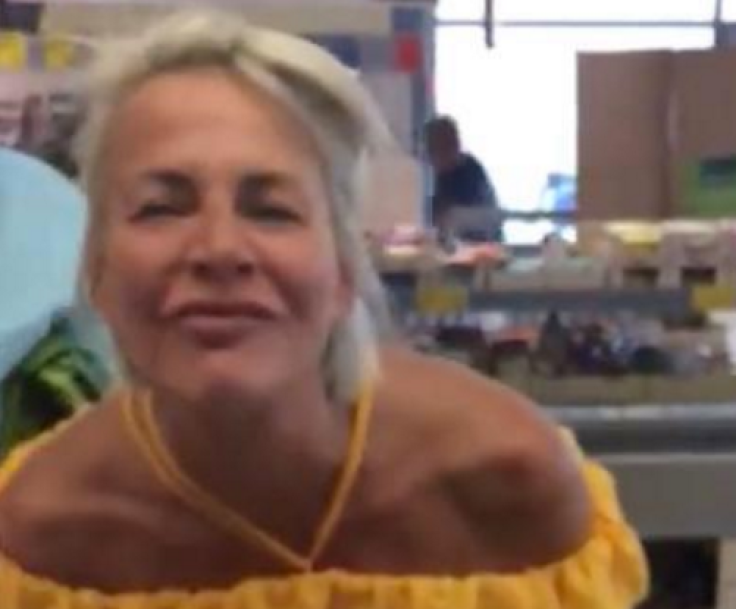 The argument continues in the fashion for around a minute until an off-screen voice, presumably a member of staff, tells the woman to calm down "otherwise you are going to get banned".
Not one person inside the busy store intervened on the couple's behalf or reprimanded the woman for her unprovoked outburst.
Footage was uploaded to Facebook by someone known to the couple and has gone viral this morning (2 August).
In May, an American shopper was filmed hurling racial slurs at fellow customers at a Walmart in Bentonville, Arkansas.