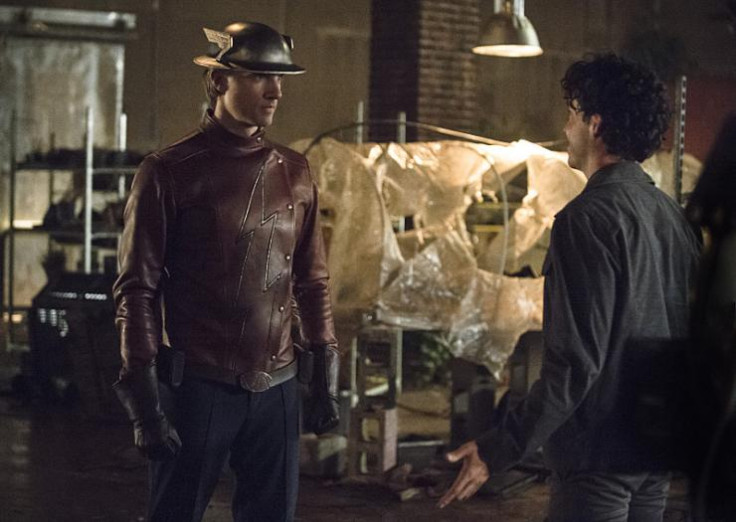 The Flash season 2's premiere was bitter-sweet as it revealed that it was Ronnie Raymond (Robbie Amell) who saved Central City, not Barry Allen. He sacrificed himself to close the portal that had opened between the two worlds.
The STAR Labs team, which spent the entire first season supporting each other, were all on their own. Episode 1 opened with Barry working alone because he didn't want anyone else to die, Cisco teaming up with Joe as part of his meta-human task force and Caitlin working at mercury Labs. But when Barry cannot fight the Atom Smasher on his own, the team quickly reunites to help the speedster. Later it is revealed that a man named Zoom, sent the meta human to kill Barry.
Another major moment came when Barry receives a pen-drive as part of Dr Wells's will, which reveals that Wells confessed to the murder of Barry's mother 15 years ago, paving the way for the release of Henry Allen (John Wesley Shipp) from Iron heights prison. However, the reunion quickly turns bitter when Henry informs his son that he is leaving Central City, as he thinks that the journey Barry is headed for does not have a role for him.
However, the episode left us with the whole team including newbie Iris West in Star Labs, as Jay Garrick shows up and announces, "your world is in danger."
Here are a few things you need to know about Episode 2 [SPOILERS AHEAD]
1. The second episode of The Flash season 2 is titled, Flash Of Two Worlds, which will air on Tuesday 13 October at 8pm ET on The CW.
2. Teddy Sears guest stars as Earth 2 Speedster Jay Garrick, and will warn the STAR Labs team about the evil Speedster named Zoom, who is hell bent on killing Barry Allen.
Teddy Sears teases his character's costume in an interview with Comic Book Resources. "It's weird and hokey and maybe very actor-y, but there was something very important that began happening, especially and most specifically, putting on that helmet..."
"I remember shooting it [for the first time]. There was a real awe and reverence for seeing this thing, and that was absolutely not acted at all. There really was such substance in that sort of moment, so I just keep coming back to this feeling of, wow, it just feels really important. And I can't sum it up any better than that, I guess," he added.
3. Barry will face another meta-human, and will have to make the decision about whether or not to trust Garrick, as he is just a stranger. Going by the promotional pictures, Barry will trust Garrick as they both team up to destroy the new meta human called Sand Storm.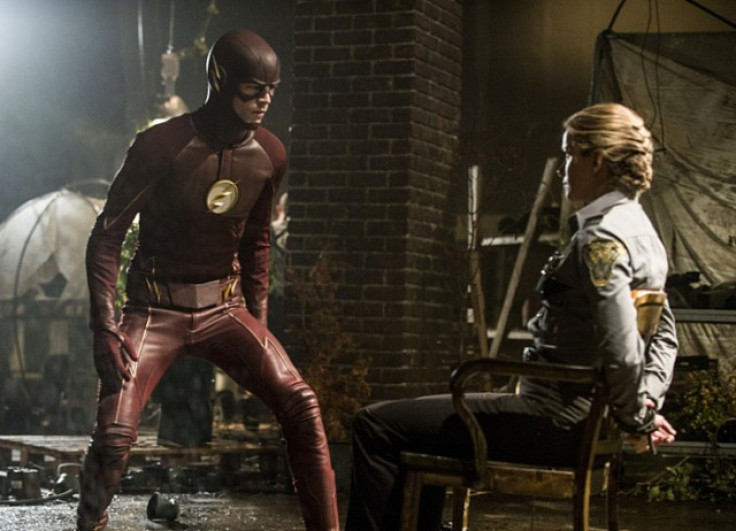 4. Joe deals with a new officer named Patty Spivot played by Shantel VanSanten, who wants to join his meta-human task force. The actress will also be a potential romantic interest for Barry. Actress Candice Patton, who plays Iris West, teases Patty Spivot's role in Flash season 2 in an interview with Variety. "Patty and Iris haven't shot many scenes together, but Iris becomes aware of Patty and I think you'll find that she's very supportive of that relationship."
5. Barry and Iris will remain just friends as of now. Speaking of Iris and Barry's love life, the actress said, "Iris has a lot going on in her life – she's just lost the love of her life, she has all of this new information about metahumans and Barry being The Flash and then her career and her family and her mother, so she's got a lot on her plate, and I think relationships for her are not at the forefront. She is very happy to see Barry happy, and she encourages him to stick with it in terms of that relationship."