The Flash season 3: Eddie Thawne actor Rick Cosnett announces his return
Just last week, it was announced that Robbie Amell is also to make a comeback as Ronnie Raymond aka Firestorm.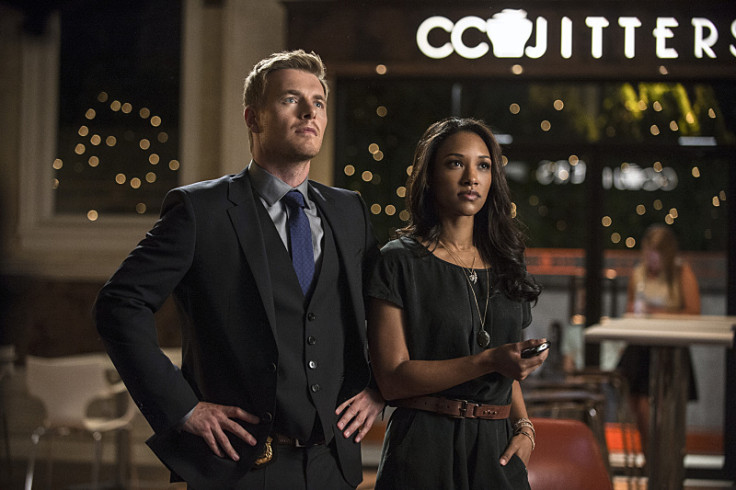 Following on from the news that Robbie Amell will be reprising his role as Ronnie Raymond in a future episode of The Flash, Rick Cosnett has revealed that he too will soon be making a comeback to the superhero series. The Quantico actor made the announcement on Twitter, just a few days before the show's third season will resume on The CW.
Cosnett kept things short and sweet, writing: "Ok, hate to tease you but now I can say it: I'm coming back on The Flash." Unlike Amell, it remains unclear as to who Cosnett will be playing in the show, as the actor gave no indication in his tweet that he would return as former character, Central City Police Detective Eddie Thawne.
In The Flash's first season, Thawne worked as Joe West's partner and went on to date and get engaged to his colleague's daughter, Iris. After some time, the gang trusted Eddie enough to let him in on The Flash's secret identity and he became a regular ally of Barry Allen and the rest of his team (despite Barry's obvious, ongoing affections for Iris). However, Eddie's crime-fighting days came to an end when he discovered that villain Reverse-Flash (aka Eobard Thawne) was his time-travelling distant descendant and he sacrificed himself so that the yellow speedster never existed in the first place.
Cosnett then reprised his role as the character in season two, when Barry travelled back in time to trick Dr Harrison Wells (aka the aforementioned Eobard) into helping him stop his present-day-nemesis Zoom. Since then, Cosnett hasn't been seen on the show.
While details on how both Amell and Cosnett will return are being kept under wraps, anything is possible with The Flash given how often it explores themes of time travel and alternate Earths. Followers of the show have yet to see Eddie's Earth-2 doppelganger, unlike Wells, Iris, Joe, Barry, Cisco Ramon and Caitlin Snow so perhaps that's how Cosnett will feature in!
Following its Christmas hiatus, The Flash season 3 resumes on 24 January at 8 pm ET.
For more entertainment news follow A-List on Twitter @Alistinsider
© Copyright IBTimes 2023. All rights reserved.