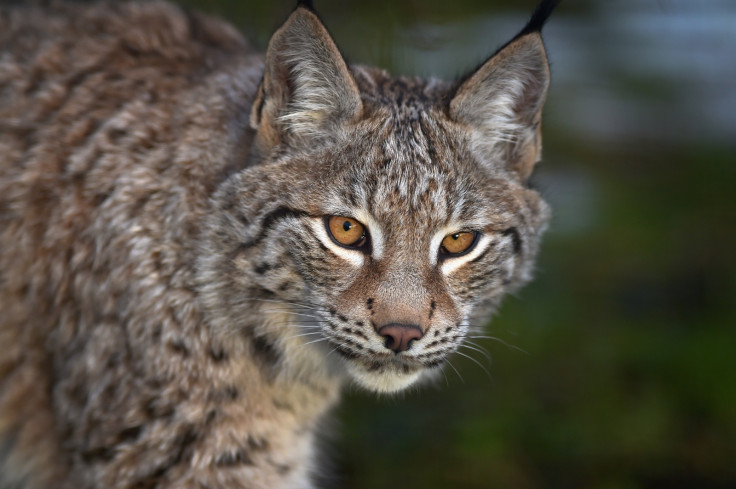 The escaped Carpathian lynx, known as Flaviu, has been recaptured and returned to Dartmoor Zoo after spending more than three weeks on the run around Devon, officials have confirmed. The animal, which is about the size of a large domestic cat, escaped captivity on 7 July after being transferred to the zoo the previous day.
Police had warned it could become dangerous if it was cornered. Dartmoor Zoo owner Benjamin Mee said it was "a huge relief" to have recaptured Flaviu without anyone being injured.
He told BBC Radio Devon officials had been "living in the hope" the lynx would be caught by one of the 25 humane traps laid out in the region.
"I've been speaking to lynx trackers all around the world and I was getting more confident that he would end up doing this but the timescale was the thing that worried me," he said. "They said it could be a week or six weeks or six months."
Flaviu was trapped about a quarter of a mile away from the zoo in woods at Hemerdon, the BBC reported. Previously, George Hyde, operations manager at Dartmoor Zoo, notified the public that the lynx is a wild animal but was bred in captivity, meaning it had never been forced to hunt or kill for food. "He'll be much more likely to stay away from people and to stay hidden," he explained.
"He'll be much more likely to stay away from people and to stay hidden," he explained.
Cornwall Police used thermal imaging cameras and drone technology to assist in the search, which also included roughly 30 members of staff and volunteers scanning the area for any signs of the escaped animal.
On 7 July, as media reports of the rogue Lynx circulated, one distressed woman reportedly made a call to police claiming she had run over and killed the animal on the A38. However, this was quickly dismissed by zoo workers who maintained it was unlikely Flaviu had travelled such a distance in a short space of time.