Flip or Flop cancelled? Christina El Moussa's cryptic post with ex Tarek sends fans into meltdown
Estranged couple has been filming together for the seventh season of Flip or Flop despite split.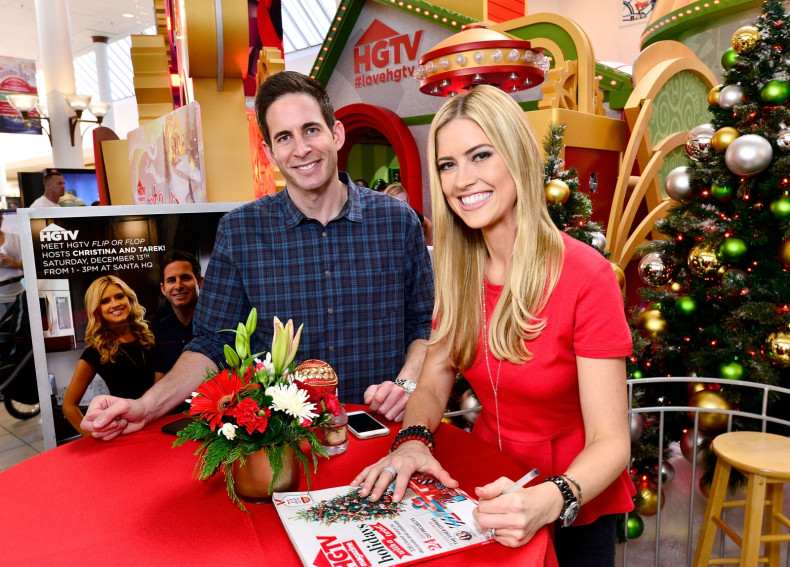 On Flip or Flop, Christina and Tarek El Moussa are the perfect couple, but off-camera their marriage has been on the rocks. Amid rumours of tension between the HGTV couple, the El Moussas finally announced their split last year; and now fans are worried that the home-remodelling show might be cancelled altogether.
The new wave of rumours began after Christina shared an Instagram post with her ex-husband Tarek and the rest of her Flip or Flop family.
Apart from gushing over her "all-around amazing guys," the 33-year-old's post had a tone of finality about it, which sent fans into meltdown.
"I've never met a group of more positive, fun-loving, funny... all around amazing guys," the reality TV star captioned the photo. "Filming 7 seasons of #FlipOrFlop has been a breeze because of them. I [love] each and every one of you. @hgtv"
Soon, anxious fans began to pour their heart out in the comments as they worried if the hit HGTV show will be pulled off air amid the El Moussa's nasty divorce.
"I hope you all don't cancel the show I love watching you," wrote one fan, while another shared a cryptic comment saying, "Your show has been such an inspiration for me and my husband. I pray for a peaceful resolution, successful coparenting, and a lifetime of more dreams come true! Best wishes for you all. And the good thing about HGTV is there will always be reruns!"
Christina and Tarek's strained relationship came into the limelight when the couple filed for divorce some time back. According to reports, things had escalated to such an extent that the HGTV stars would spend time apart during filming breaks to avoid conflict.
Despite all the tensions, the estranged couple continued filming for the show as the network allegedly threatened to sue them for breach of contract. "They're livid about the very public drama between two of their biggest stars and think it's hurting their brand tremendously," InTouch Weekly had reported.
While, there's no official word on the cancellations fans have every reason to worry as there are rumours of Christina eyeing her own spin-off series minus Tarek.
"[Christina] has been talking to HGTV about her own series without him," a source had said about the ambitious plans adding, "She told the network she wants a younger, sexier, better-looking costar."