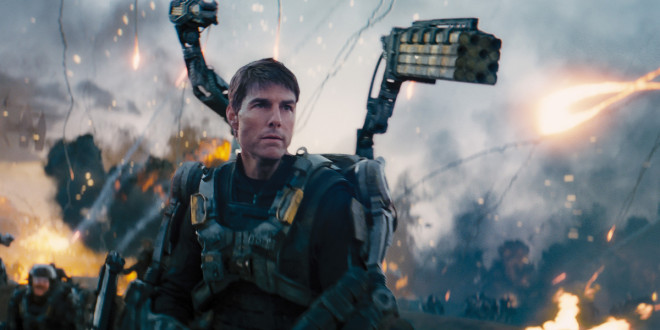 Edge of Tomorrow has made a disappointing initial debut at the box office, which could indicate a rare flop for megastar Tom Cruise.
The film took just $3.1 million (£1.8m) in the UK, finishing third in the top-ten, compared to $11 million (£6.5m) for Angelina Jolie's chart-topping Maleficent.
Disney's live action original story of Sleeping Beauty's dark villainess was on track for an impressive debut and delivered – helped by its Wednesday release, meaning an additional two days in cinemas over Tom Cruise's latest.
In its second week of release, X-Men: Days of Future Past also beat Edge of Tomorrow, finishing second with $5.8m (£3.4m).
Doug Liman's time-looping sci-fi fared better in Asia, despite not yet been released in China, Japan or South Korea. It performed well in Malaysia, Indonesia and Taiwan, topping the chart in those latter two territories.
It is not the greatest of starts but was only released in 40% of the global market as to avoid a clash with the World Cup in Brazil. On 6 June it will launch in the United States, China, Japan, Russia and France, among others.
The chance for a strong second release weekend is high, and could save the film from flop status, but Maleficent, X-Men and Godzilla will still eat into its figures.