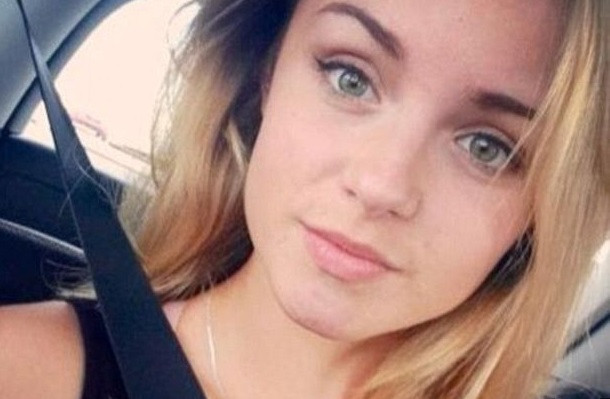 A British teenager and her American boyfriend found shot dead after allegedly killing a police officer in Florida have been identified.
Alexandria Hollinghurst, 17, from Manchester, and Brandon Goode, 18, are believed to have committed suicide after officer Robert German was murdered in Orlando, Florida, in the early hours of Saturday morning.
The Windermere officer had called for backup when he spotted the pair acting suspiciously in an exclusive gated community - where Tiger Woods and his ex-wife Elin Nordegren used to live.
But when his fellow officers arrived at the scene they found the 31-year-old officer was dying from gunshot wounds.
Two more gunshots then went off and the bodies of Hollinghurst and Goode were found nearby. German was later pronounced dead in hospital.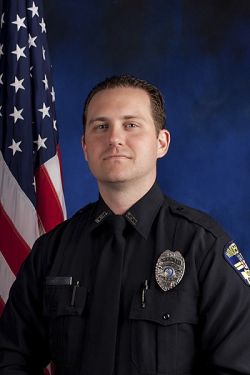 The Orange County Sheriff\'s Office, which is leading the investigation, said it believed the two suspects could have taken their own lives after German was shot dead.
But it has been reported that Hollinghurst\'s family believe she was murdered by her boyfriend, Goode.
Police said a body camera that German was wearing on the night could provide vital clues in the lead up-to his killing, and could establish whether the deaths of the teens are cases of murder or suicide.
Orange County Sheriff Jerry Demings told a press conference: \"The deputy knew he had a suspicious set of circumstances, so he called for backup.
\"The two suspects were found very close to where officer German was shot. It appears to be that both suspects, a male and female, died from self-inflicted gunshot wounds.
\"Officer German was well-known and well-liked.. one of those men who would take the time to stop and talk to people.\"
Windermere Police Chief David Ogden is now asking residents in the area to place blue ribbons on mailboxes and light posts near their home for the next month, as a sign of support for all law enforcement and to mourn the officer\'s death.
He said: \"German was a good cop. He was one of the finest police officers we\'ve had.\"
Resident Brad Nix said: \"It puts a lump in your throat. It really is sad. My heart goes out to these people that are defending us.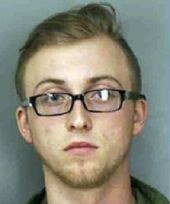 \"I found that tragic. It\'s completely misguided and sad. I don\'t know if it\'s directed at police officers or if it\'s just kids that don\'t understand authority.\"
Investigators found no criminal history when examining Hollinghurst\'s background.
But Goode had been recently charged with marijuana possession, alcohol possession by a minor and for allegedly having drug parphernalia.