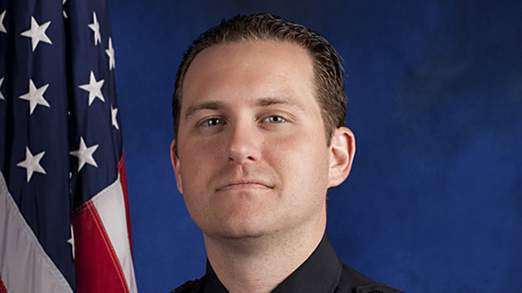 A Florida police officer and two people he stopped for questioning have been found shot dead in an Orlando suburb.
Robert German, 31, called for backup after seeing a young man and woman on foot acting suspiciously at around 4am on Saturday in Windermere, 15 miles west of Orlando.
When police arrived they found German with fatal bullet wounds.
"He just said he was doing a subject stop and then all the tragic events unfolded," Sheriff's Department spokeswoman Jane Watrel said.
The officer who found German put into him into his squad car and took him to the local fire department, and he was then taken to Orlando Regional Medical Center, where he was pronounced dead.
As officers were helping German they heard shots.
Two people were found dead nearby; they matched the description of those stopped and were assumed to have killed themselves, said Orange County Sheriff Jerry Demings.
An investigation into the "senseless tragedy" is ongoing, added Windermere Police Chief David Ogden.
"Officer German was a good cop," he said.
German had been with the department for five years, and had recently returned to active duty following a shoulder injury.
Windemere has a population of about 3,000, and one of the lowest crime rates in the state.
Mayor Gary Bruhn said it was the first time an officer had been killed in the line of duty in the town.
"Violent crime is just not something that happens in the town of Windermere," Bruhn said. "So it's really, really difficult."