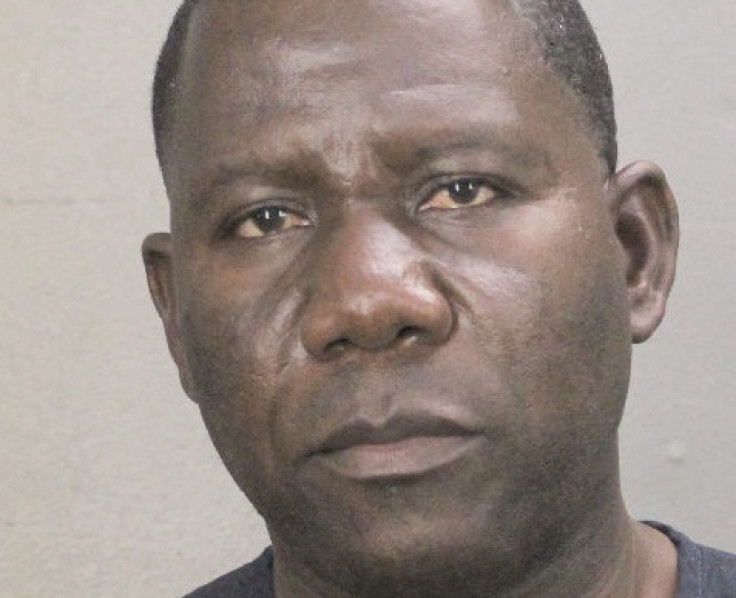 A husband bludgeoned his pregnant wife to death with a pipe wrench in front of their four children after being told her unborn child belonged to another man, police in Florida say.
Officers say Claude Sejour, 48, was found with blood on his white button-down shirt, hands and cheek after police were called to their home in Hollywood on Wednesday (26 April).
Inside the couple's property, the lifeless body of wife Marie Carmel Joseph was found on a bed with their four children nearby.
"I did it, I finished her and called police and went outside ... I'm not crazy," Sejour told officers as they approached him, according to a police report seen by local newspaper the Sun Sentinel.
The alleged attack was said to have occurred just before 11pm when Joseph put her lover on speaker phone, who then told Sejour that her unborn baby belonged to him, police said.
A neighbour, identified in the report as Alvaro Garcia, heard screaming during the attack. He was waved over to the couple's front yard by Sejour, who told him what had happened while dialling 911.
Garcia told police he went inside the house to find the couple's eldest child, a 17-year-old girl, shaking her 40-year-old mother's body in an attempt to wake her. Three other children aged four, 12 and 14, were also inside the house.
"The pair got into an argument because Joseph was on the phone with her boyfriend and he was upset because the boyfriend stated that Joseph was pregnant," the report stated.
Sejour was arrested and taken to a police station where he requested a Haitian Creole speaker, saying it was his first language.
He allegedly confessed to killing his wife and was charged with first-degree murder. He is being held without bond at the Broward County Main Jail pending a court hearing.
The children are understood to be staying with relatives.