Officials in Florida have resorted to drastic measures to help tackle a growing problem in the area- pythons.
Wildlife bosses who want to rid the state of invasive snakes are trying something offbeat to tackle the reptiles, by giving prizes for anyone in the public who picks up a python.
The Florida Fish and Wildlife Conservation Commission announced on Monday 24 April that it's launching a Python Pickup Program, in which anybody who captures a python in the wild can simply submit a photo of the snake he or she caught in order to win.
Each amateur snake-snatcher gets a Python Pickup T-shirt and is entered into a drawing for prizes that include "snake hooks, custom engraved Yeti tumblers, Plano sportsman's trunks, GoPro cameras and Badlands backpacks."
Unlike the Python Challenge roundups – held in 2013 and 2016 – the wildlife commission isn't requiring participants to get any training on how to catch a python.
"We will be offering free training opportunities and encouraging people to get training," executive director Nick Wiley said in an email to the Tampa Bay Times. "Moreover, we have a lot of experience through our past two Python Challenges demonstrating that people can capture pythons in a safe manner."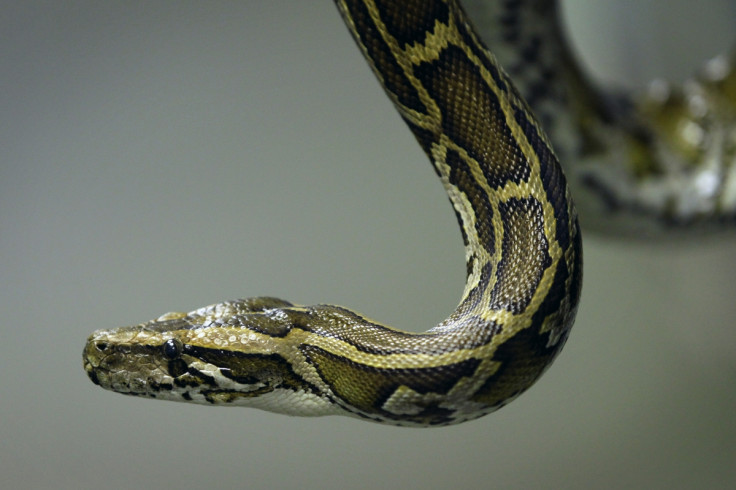 Animal experts such as Bill Booth – a python hunter who was featured in a National Geographic show called Pythonathon – were surprised by the move.
"I'm pretty shocked they would do something like this. I wouldn't recommend just going in and grabbing one," he said. "A 14- to 15-ft snake can make quick work out of you."
Officials have tried for years to control the number of pythons but despite various attempts and measures that have been put in place, the numbers still rage from around 15,000 to 150,000.