Florida man arrested on suspicion of attempting to make weapon of mass destruction
Florida police said the man was in possession of chemical substances similar to those found in the World Trade Center bombing in 1993.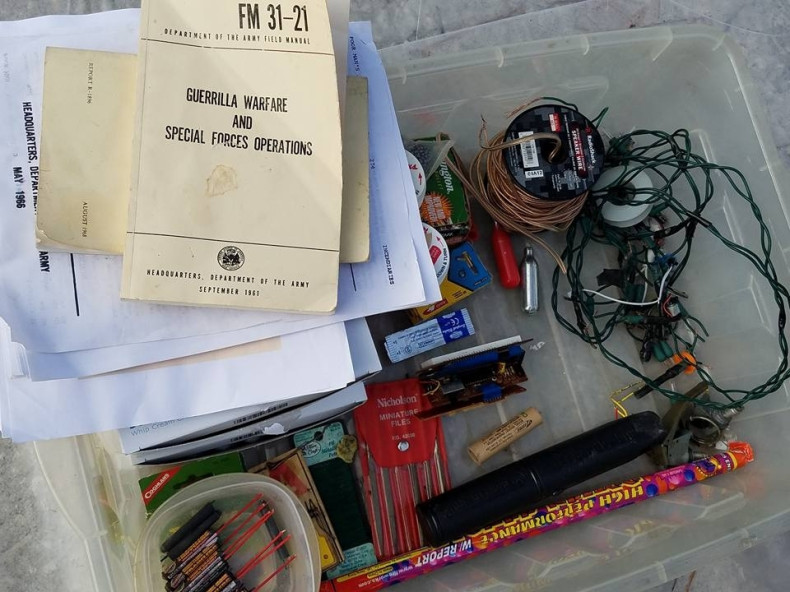 Police in Florida have arrested a man allegedly in possession of bomb-making materials. He was arrested following a domestic complaint after he reportedly told his parents during an argument that he had placed an explosive substance inside a grenade in the house.
Christopher Langer, 31, of DeBary was charged with making/possessing a destructive device on Monday (13 November). Police said additional charges are possible following the completion of their investigation.
Police discovered explosive devices and about 200 containers holding unknown powders, acids and other materials, including bodily fluids after responding to the domestic dispute call from 124 Bradwick Circle on Sunday afternoon, Volusia County Sheriff Mike Chitwood told reporters on Monday.
He claimed that Langer was very close to creating a weapon of mass destruction.
The sheriff further said that Langer was intoxicated when police reached their house and initially denied possessing a grenade. However, he later reportedly admitted and told police that he had thrown the grenade outside.
Police recovered "a metal pineapple-style grenade with a paperclip in place to hold the lever and keep it from exploding" from the spot where Langer said he had thrown it.
Langer's house and some neighbouring houses were evacuated during the investigation that also revealed a SpongeBob SquarePants lunchbox being used as a booby trap.
Police were at the scene for 13 hours as they reportedly discovered the bomb-making materials in Langer's backyard.
Langer was taken to the Volusia County Branch Jail, where he was held on Sunday morning on $5,000 bail, but a judge later revoked the bail.
"That domestic violence call probably saved us from making national and international news," Chitwood said and added: "He has all the components in there to make a weapon of mass destruction."
Chitwood said the chemicals seized from Langer comprised nitric acid and urea, compounds used in the 1993 bombing of the World Trade Center.
Langer was admitted to a hospital four times under the state's Baker Act as a heroin addict, the sheriff claimed.
Recently, Paul George Dandan, a man from North Carolina, was arrested and charged with possession of a weapon of mass destruction. Dandan is an air traffic controller at Charlotte Douglas International Airport, the FBI said, noting that they also arrested Dandan's roommate, Derrick Fells, 39. Both the men were found with pipe bombs.