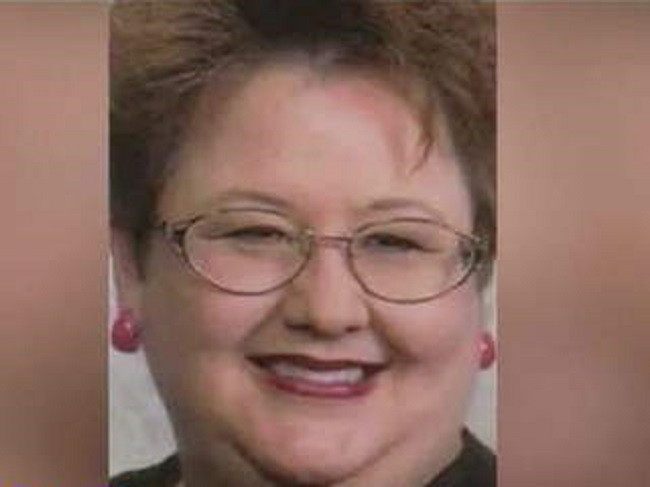 A Florida teacher was sacked after instructing a group of pupils to beat up a fellow student for being noisy.

Dru Dehart is captured pointing to the gang on the school's surveillance system, encouraging them to tear into the seventh grader, Radravious Williams and saying: "I got my eighth grade boys on you. You're not so tough now."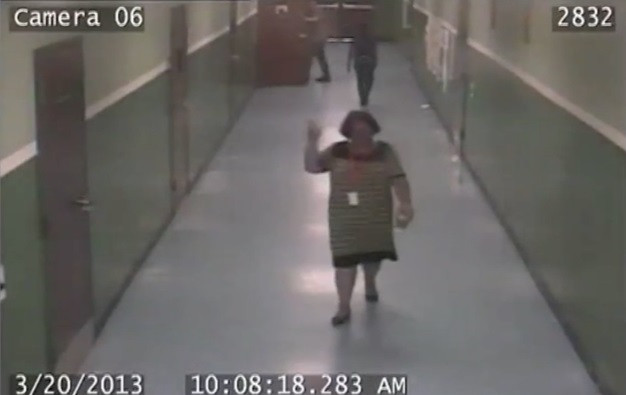 Dehart took revenge against Williams after he said he wanted to curse her for telling him to be quiet.
According to Williams' lawyer, Dena Sisk Forman, while he admits that he was disrespectful to his teacher, he denies Dehart's claims that he threatened her. Witnesses in the class also confirm Radravious' side of events.
She was suspended without pay while a year-long investigation was launched following the attack on March 20, 2013.
Police said Dehart "tracked down the students during lunch and contaminated their memories" after the fight finished. When officers arrested the six youths aged between 11 to 15 they found they were victims themselves after being manipulated by Dehart to tell a certain story.
Forman added: "It is truly unbelievable what happened. A teacher ordered a hit on a child."
Following the completion of the investigation, the board at Florida's St Lucie County School took only minutes to unanimously fire Dehart, according to WPTV, Newschannel 5.
Dehart has never spoken publicly about the incident and has yet to apologise to Radravious and his parents.
Latasha Darrisaw said: "As a person, as any parent, you want some kind of apology. But I guess we'll get that whenever she's ready."