Fishermen hauling in a four-foot shark were caught by surprise when a giant fish snatched their prey away.
The enormous grouper fish, which can grow up to over three metres long, apparently swallowed the unsuspecting shark whole.
The fishermen, who captured the scene on video, were left stunned, laughing: "He just grabbed him frigging whole!"
"Wow! Oh my god! Oh my god did he just eat it?" the fisherman are heard exclaiming in the aftermath of the attack.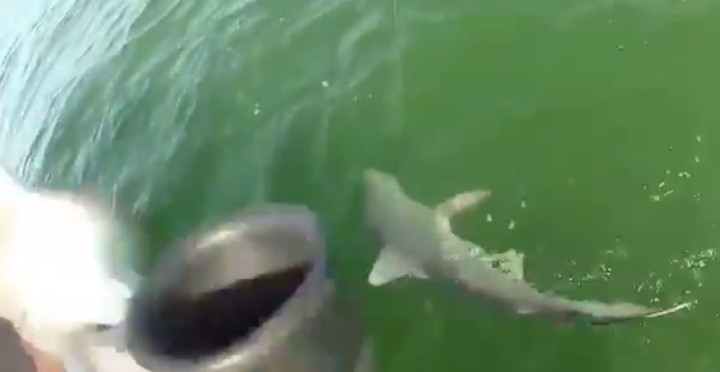 "It just grapped a freakin' ...(shark)!"
The encounter with the grouper fish is believed to have taken place in the waters off Bonita Springs, Florida.
Grouper fish can grow extremely large and in January 2008, Malaysian newspaper The Star reported a 180kg grouper being caught off the waters near Pulau Sembilan in the Straits of Malacca.
Two years later, a Costa Rican newspaper reported a seven-foot grouper in Cieneguita, Limon - which weighed 250kg.