Robert Guerrero insists all the pressure is on Floyd Mayweather ahead of their fight this Saturday night.
The undefeated Mayweather will take to the ring for the first time since serving a two month jail sentence on a battery charge last August, looking extend his unmatched record to 43-0 at the MGM Grand in Las Vegas.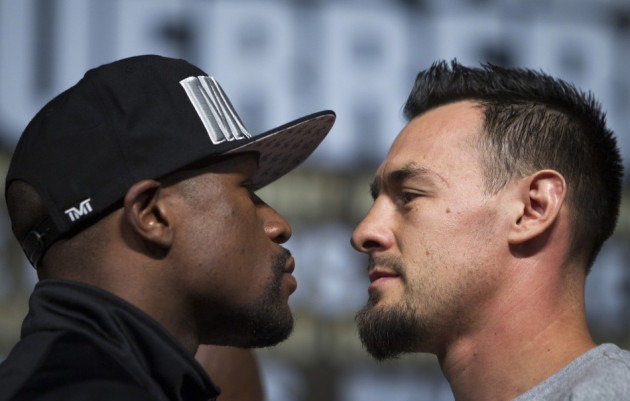 Californian-born Guerrero, who moved up two weight classes to earn a clash with the WBC welterweight champion, will enter his bout with the best pound for pound fighter in the world in a serene mood, believing his opponent will have a lot of expectation on his shoulders when they enter the ring.
"The pressure is on him to stay undefeated and keep is legacy," Guerrero said, Sky Sports report.
"He signed a big contract and he's got a lot of stuff to fulfil. I've dealt with losses and come back so it's not me, it's on him.
"My focus is on what I've got to do to get the job done in the ring, executing my game plan and doing what I have to do."
Saturday's fight will be Mayweather's first for a year. His last bout goes back to his win over Miguel Cotto on points, a victory not of the standard many have come to expect from the 36-year-old.
Any reservations about Mayweather not being back to his best have been dismissed by the man himself, however, who believes he is in prime condition for his return.
"There are certain things my dad makes me see," Mayweather said. "I just don't want to make the same mistakes we made in the Cotto fight. I probably over trained for the Cotto fight whereas this fight I made sure I got some rest.
"It's not really an age thing. If you're competing at the highest level your body needs to rest. Even so, I shouldn't have been making the mistakes I was making, I'm a better fighter than that. I wasn't the best Floyd Mayweather but I got the job done. "