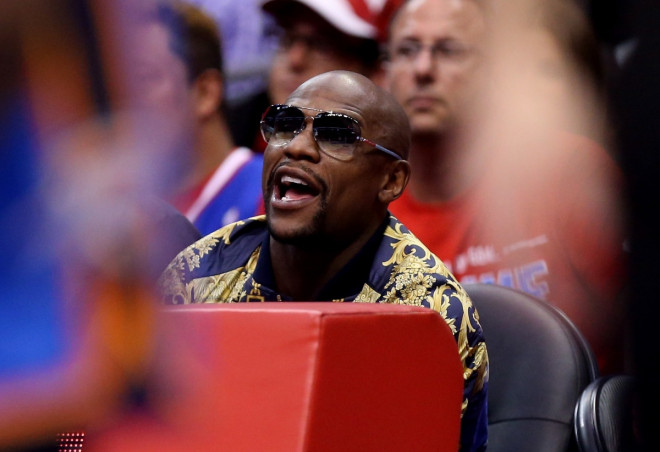 Floyd Mayweather Jr will face Manny Pacquiao before retiring from boxing but only after eclipsing Rocky Marciano's unbeaten record, according to his father.
Victory over Marcos Maidana took Mayweather to within three victories of Marciano's 49-0 record and continues to be linked with a bout with Pacquiao, who has been billed as the unbeaten American's long-term rival.
And Mayweather Sr suggests his son could face the Filipino fighter eventually but only have surpassing Marciano's record.
Speaking to radio programme 'On the Ropes', he said: "Oh for sure, Pacquiao is the better fighter, Maidana can't fight at all!. "Maidana is a wild MMA fighter, that's what he is. He don't (sic) have no craft, no abilities to do s**t. He ain't even got a good damn jab."
"Pacquiao ain't technical, but he's more technical than this man (Maidana). This man is not technical at all."
"I think he (Floyd) has to be 50-0 to surpass Marciano. They got three more fights, I'm more than sure that if Floyd gets to the 49, I'm pretty sure they'll come up with that [Pacquiao] fight," he added "If we fight Pacquiao that would be last anyways.
"That would be the fight that's going away, and that fight would probably be the biggest fight in the world. If Floyd fights Pacquiao, believe me, it's gonna be the best for last."
Mayweather Jr has three fights remaining on his Showtime television deal and is expected to face Maidana is a rematch from their bout at the start of May, which saw him prevail on points.
Amir Khan is likely to be overlooked once again as Mayweather continues to evade a meeting with the Brit. The 37 year old decided against fighting Khan this month despite him finishing top of an online poll over his next opponent.
Khan could even attempt to clinch a deal to fight Pacquiao should Mayweather continue to dodge a meeting, and said prior to his victory over Luiz Collazo in Las Vegas: "Manny's a great fighter, but if it makes sense taking that fight, then why not?
"I want to fight the best people out there so if that means Manny's one of them and it could happen, then why not? It can definitely happen."