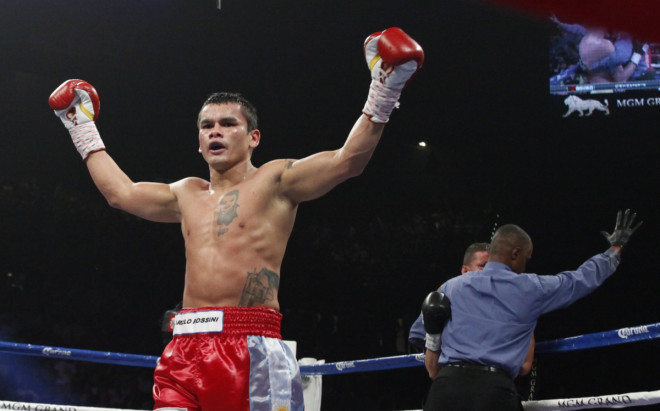 On Saturday, Floyd Mayweather Jr (45-0, 26 KO) puts his undefeated record on the line against Marcos "El Chino" Maidana (35-3, 31 KO) for the WBC/WBA welterweight title unification in Las Vasgas, in a bout between two fighters who could hardly be more different.
The trash talker and money flasher versus the quiet man who doesn't care about fame and wouldn't mind if the fight were in front of an empty arena. The best boxer of the modern era versus the man who destroyed his anointed heir.
Who is "El Chino" Maidana?
Marcos René Maidana was born in Margarita, Santa Fe (Argentina) on 17 July 1983 in the bosom of a humble family. He spent his childhood with his seven brothers and sisters in an adobe house located on a farm where his parents worked as labourers.
El Chino was a latecomer to boxing (he put on gloves for the first time aged 14), but quickly showed his skills and accumulated an amateur record of 84 wins and 4 loses (Mayweather's is 84-6).
The Argentinian turned pro in 2004 and in his first fight he did what he does best: knocked down his opponent Adan Mironchik in the first round. Maidana won 24 of his first 25 bouts by knockout, 21 of them before the fourth round.
In 2009 Maidana lost on a controversial split decision his first shot at a world title in Germany, against the Ukrainian Andreas Kotelnik. But when you knock Maidana down he only appears to get stronger, and it took him only four months to re-enter the ring again and finish Victor Ortiz in six rounds to claim the WBA interim super-lightweight title.
After Ortiz came some memorable fights against Amir Khan, Erik Morales, Devon Alexander, Jesus Soto Karass, Josesito Lopez and the most recent, Adrien Broner.
All of Maidana's three losses (Kotelnik, Khan and Alexander) have been on points, but Mayweather, of course, is on a totally different level. He knows exactly who Maidana is and the Argentinian's best weapons will only be effective if they land on Mayweather, one of the best defensive fighters in history.
So, does Maidana have a chance against Mayweather?
Probably not, but he is used to fighting (and winning) against the odds. He has improved a lot since training with Roberto Garcia and when the fight starts the only thing that matters for him is the present moment. He doesn't even touch gloves, he gets straight to the job: throw, throw and throw in aggressive style. That's what he did against Broner and that's what he'll do against Mayweather.