Flu-Infected Isolated Amazon Tribe Can be Wiped Out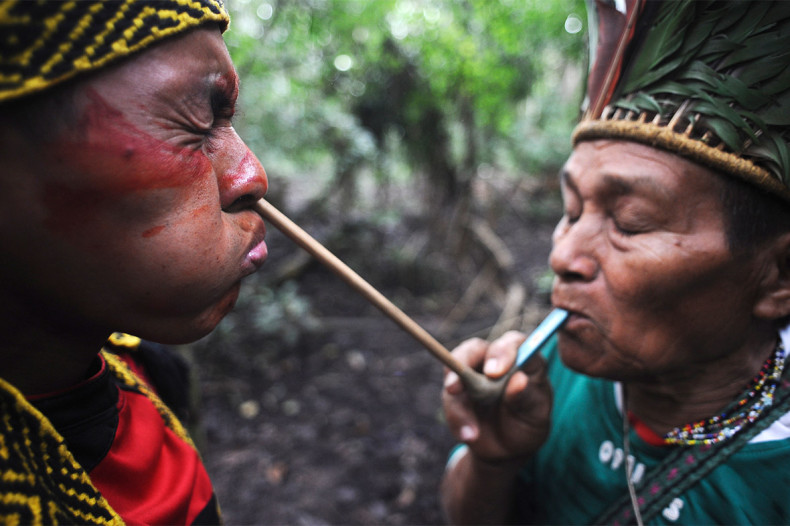 Could this be the end of the road for yet another long-isolated Amazon tribe? Going by earlier instances, anthropologists are a worried lot.
Members of the tribe, which made contact with Brazilian officials early this month, have contracted influenza, according to Brazil's Indian Affairs Department (Funai).
According to the Funai, the tribe spent almost three weeks with the officials when a government medical team treated the infected tribespeople and gave them flu immunisation. But the contacted people then slipped back into their forest home. The infected individuals can potentially spread the virus to others in the tribe.
Flu virus is potentially deadly to isolated tribes as they have no immunity to it. Contact has proved tragic earlier with diseases as common as flu and measles decimating isolated tribes. Between 1983 and 1985, almost half of another population was wiped out owing to illnesses contracted from loggers.
"We can only hope that the Funai team members were able to give out treatment before the sickness was spread to the rest of the tribe in the forest," says Chris Fagan, executive director at the Upper Amazon Conservancy in Jackson, Wyoming. "Only time will tell if they reacted quickly enough to divert a catastrophic epidemic."
Researchers suspect that the newly contacted people were fleeing illegal loggers and drug traffickers in their home territory in Peru.
It was after a gap of 20 years that an isolated Amazonian tribe had made contact with Brazilian scientists. Emerging from the dense rainforests along the Upper Envira river, the group had contacted the officials who were in the area following complaint from local villagers about fearful strangers raiding their crops and tools.
Stunning aerial shots of an isolated tribe in the same area had made news way back in 2008. The present tribe is believed to be part of the same village. A group of researchers have tentatively identified them as part of a larger group of Chitonahua people.
Loggers and Narcotraffickers
It is also possible that the tribespeople picked up other diseases such as malaria during contact. If so, they could conceivably spread the newly acquired pathogens to other members of their tribe.
Fiona Watson, research director for Survival International, which seeks to support indigenous tribes, also worries that Funai may not have sufficient medical resources on the ground nearby in the event of an epidemic. "There does not seem to be a health team in situ right now," Watson says. "Funai says it will send in a team but only next month."
As anthropologist Robert Walker of the University of Missouri, Columbia says, "We are just hearing of one of the many contacts that are going on in this region. If you think of how many loggers and narcotraffickers there are in this region, and that there could be as many as 3000 to 4000 uncontacted people there, the potential for contact is huge."
According to Science Now, there are at least 70 isolated tribes in the Brazilian Amazon and more outside.
As oil companies push ahead with drilling and laying pipelines inside such reserves, the tribes not only stand to pick up infections but also to lose out on their land and resources.
A controversial gas project recently approved by the Peruvian government has the potential to wipe out such uncontacted tribes who live in the area. According to Earth First Journal, Peru's Ministry of Culture, which is responsible for protecting the country's indigenous people, has approved a plan by three foreign oil and gas companies to do oil exploration on land just 100 km from Machu Picchu, where 15 uncontacted tribes live in isolated regions of the Amazon Rainforest.
The Camisea gas project, being carried out by three major companies from Argentina, the US and Spain, will involve detonating thousands of explosive charges, drilling exploratory wells and importing hundreds of workers into an area where these tribes now live in isolation.