Fog travel chaos: How to get refunds and compensation if flights are delayed or cancelled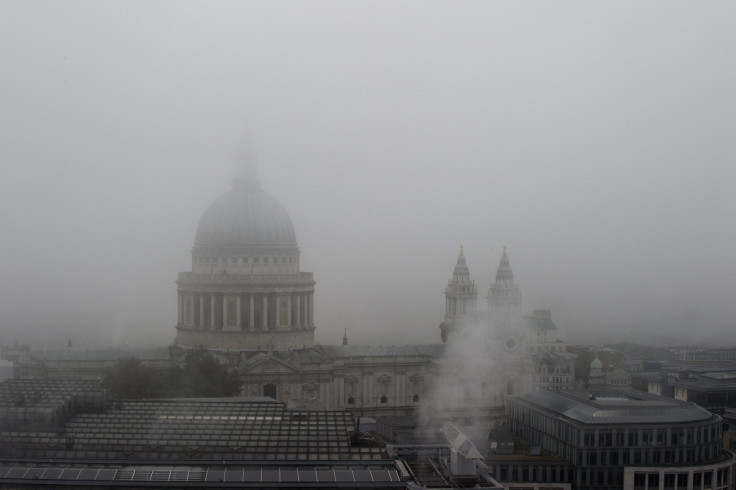 A duvet of fog has blanketed the UK and grounded some flights at the country's major airports, leaving travellers stranded in departures lounges by delays and cancellations, wondering when they will get away -- and if they will get their money back if they don't.
Heathrow Airport, the UK's largest air terminal, cancelled dozens of flights as a second day of fog caused the Met Office to issue a yellow warning, which urges people to "be aware" of severe weather risk. The cancellations follow a request from air traffic controllers to curb the number of flights taking off into the fog for safety reasons.
So what should you do if you are one of those affected by the fog delays and cancellations? Under European Union (EU) rules, airlines are obliged to compensate passengers for delayed or cancelled flights, depending on the circumstances. But that does not include "exceptional circumstances" which are out of the airline's control.
"As the delay is due to the weather, which counts as an exceptional circumstance, you will not be entitled to compensation from the airline," a spokesperson from Abta, the travel association, told IBTimes UK. "But they must provide free meals and refreshments appropriate to the delay and hotel accommodation and transfer if an overnight stay is required. These rules apply for a flight within the EU that is more than 1,500km and delayed for at least three hours; a flight that isn't within the EU but is between 1,500km and 3,500km and delayed for at least three hours; and when any other flight is delayed for at least four hours.
"If your flight has been cancelled, however, you're entitled to reimbursement of the cost of the ticket within seven days, or a return flight to the first point of departure, or re-routing to their final destination, as well as care such as meals, hotel accommodation and two free telephone calls. Make sure you have important items such as medication with you, and if travelling with children take essentials such as nappies, baby formula and entertainment."
A spokeswoman for the Association of British Insurers (ABI) told IBTimes UK: "Our advice to customers would be to first approach their airline or travel provider to see if they're entitled to a refund or a rebooking or compensation of any kind.
"For anything that they can't recover at that point, if they've been delayed for a certain number of hours -- it's often specified in a policy document, a range of about 8 to 12 hours -- then they can be entitled to claim on their travel insurance for those delays.
"But that's for costs that couldn't be recovered elsewhere. So if they couldn't recover it from the airline or their travel agent, then most standard travel insurance policies would cover that. Our advice would be to speak to the airline and travel agent first, and then speak to your insurer and check what your policy covers you for."
© Copyright IBTimes 2023. All rights reserved.