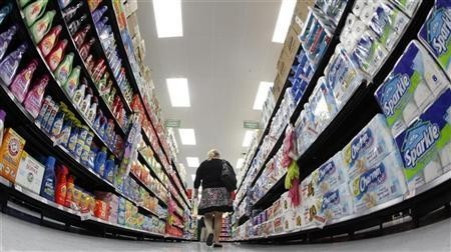 A change in the $80bn food stamp programme in the United states that comes into force on 1 November means more than 47 million people, or one in seven Americans, will get less help buying food.
As per the changes, a family of four receiving food stamps will get $36 less a month. This is because additional benefits to the food stamp scheme, offered temporarily in 2009 as part of measures to stimulate the economy, are expiring.
Additional cuts to the Supplemental Nutrition Assistance Program (SNAP) are planned.
With congress starting discussions on the passage of the wide-ranging farm bill, the focus is on possible cuts to the food stamp scheme.
The Republican-dominated House is determined to reduce spending under the SNAP, which has ballooned over the years. In the last five years, spending under the programme doubled to about $80m, making it a target for the House Republicans.
They have passed a bill authorising an additional cut to the tune of $4bn annually in food aid. Besides, they envisage tightening the rules of eligibility to sign up for the scheme.
However, the Democrat-controlled Senate opposes steep cuts to food aid, and would go only as far as accepting one tenth of the reductions proposed by the Republicans.
The stand-off over the farm bill would further complicate matters. In the absence of a timely passage of the bill prices of some farm products would go up.
House Minority Leader Nancy Pelosi said in a statement people who get food stamps "deserve swift action from Congress to pass a bill that provides the much-needed nutritional support for our children, our seniors, our veterans, and our communities".
If the House bill became law, as many as 3.8 million people could lose their benefits in 2014, according to the Congressional Budget Office.
Meanwhile, charity organisations said they are bracing for the rollback in aid dollars as well as for the larger trimming of the programme expected as part of the passage of the farm bill.
"Charities cannot fill the gap for the cuts being proposed to SNAP ... We are very concerned about the impact on the charitable system," said Maura Daly of Feeding America, a network of the nation's food banks, according to the Christian Science Monitor.
Food banks will have to at least double their current levels of distribution if the House cuts were enacted, Daly said.