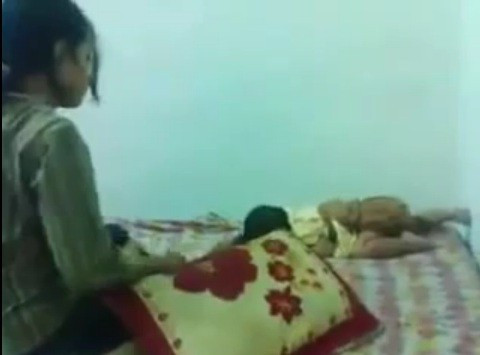 A video of a Malaysian woman beating her eight-month old baby girl has sparked global outrage after it emerged online.
The distressing four-minute clip, which shows the unidentified woman hitting her baby countless times with a pillow as well as punching, slapping and kicking the child, has infuriated viewers.
The woman, who is in her 20s, can be seen becoming increasingly agitated and aggressive with the child. She screams "Diamlah bodoh!" which translates as "Shutup, stupid!" to the baby over and over again while another woman films the abuse.
The clip, which has gone viral since it first emerged on the internet, has stirred up a huge response from the online community.
One outraged viewer wrote: "Omg im crying i never cry when i watch these kinds of things. Im confused as to why nobody is stopping her. And why she has other kids. Im against the death penalty, but child abuse? Idk i want them dead."
Another commentator said: "Bless that strong baby. The mom and the camera lady goin to hell."
According to the Royal Malaysia Police's official Facebook page, the case was reported to the police in Petaling Jaya on 29 May, 2011 and arrests were made on the same day.
The woman was subsequently charged in court and found guilty under Section 3(1) of The Child Act 2001.
The mother as well as the woman recording the video are each serving a prison sentence of 18 months.
Pregnant Man Thomas Beatie Attacked during Wife's Violent Rampage on Film [VIDEO]