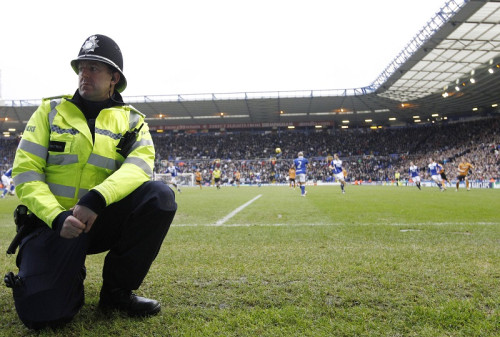 Police have arrested a man on suspicion of inciting racial hatred after he allegedly tore up pages of the Koran during a match at Birmingham City's ground.
The 25-year-old male was reported to police by a match steward for tearing pages from the Islam holy book during the game between Birmingham City and Middlesbrough at St Andrew's on 7 December.
West Midlands Police arrested the man from Bicton Heath in Shrewsbury on suspicion of inciting racial hatred. He has since been bailed while the police investigation continues.
Whilst on bail, the suspect is banned from attending any football games and must not visit any city where Middlesbrough FC are playing.
A Middlesbrough club spokesman said it operates a "zero tolerance policy" towards all forms of discrimination, and is a supporter of the game's pledge to "eradicate racism in all its forms".
West Midlands Police said between April and December 2013 2,267 hate crimes were investigated by police across the West Midlands. This is up by 1,882 offences compared with the same period the year before.