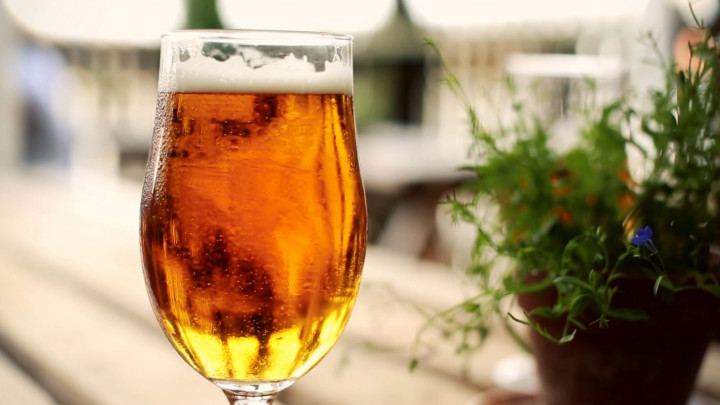 Football fans travelling to the north of England to watch their beloved team in the Premier League can expect to pay up to 10% less for a pre-match beer than those heading south.
Research from payment processing firm Worldpay says that Southampton supporters going to Liverpool for a game at Anfield or Goodison Park will pay 10% less than they do at home.
Fans heading to London for games against the likes of Arsenal, Tottenham or West Ham should anticipate spending over £4 on a pint.
The average price that followers of the beautiful game can expect to pay in the south east and London is £3.54, whereas up north this drops to £3.19.
Dave Hobday, managing director of Worldpay UK, said: "Travelling football fans invest a huge amount in following their clubs, from shelling out for tickets and travel to buying a few pints before the game and our research shows although teams don't always play as well away from home, supporters often get a much better deal on those pre-match pints when their team is playing away from London."
Disgruntled football fans recently gathered outside the Premier League headquarters to protest the rising cost of tickets.
Malcolm Clarke, head of the Football Supporters Federation, met with Premier League chief executive Richard Scudamore to express the group's displeasure at ticket prices.
In the last decade, ticket prices have risen by 6.5% a year, which has left many fans believing they are being outpriced, with the cheapest average season ticket costing £526.