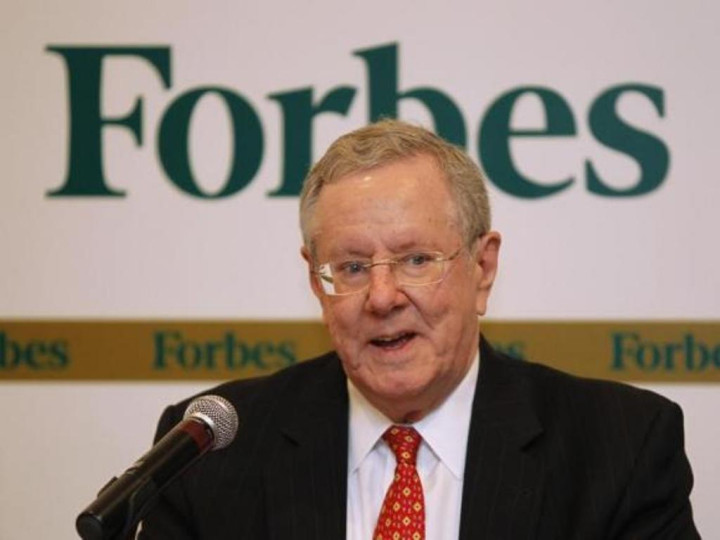 Forbes magazine's publisher has agreed to sell a majority stake in Forbes Media, including the namesake magazine, to a group of Asian investors for an undisclosed sum.
The deal marks the end of an eight-month hunt for a buyer.
The transaction values Forbes Media at $475m (£278m, €351m), an unnamed source told Reuters.
The buyer is a newly-formed Hong Kong-based investor group called Integrated Whale Media Investments, led by Integrated Asset Management, an investment firm that focuses on the technology, finance and telecommunications sectors, and by Wayne Hsieh, the co-founder of Asustek Computer, according to a Forbes Media statement.
Upon closing, Elevation Partners, the investment firm that bought 45% of Forbes Media for $264m eight years ago, will exit its investment.
The Forbes family, which founded the magazine 97 years ago, will retain a "significant" interest in the company and will remain an active part of management.
Steve Forbes will continue to serve as chairman and editor-in-chief, the statement added.
Forbes Media also said it will retain its operating name and remain a privately-held, independent company headquartered in the US.
Chief Executive Mike Perlis will continue to lead the company's management team. Forbes Media's Asian business will continue to be directed out of Singapore under Forbes Media's Asia CEO Will Adamopoulos.
Steve Forbes said in the statement: "This is a major milestone for the company and our family, and we're pleased to partner with a forward-looking investor group to further drive the evolution and growth of this exceptional company.
"Our partners respect our brand and values, and support our longstanding mission of championing entrepreneurship and free market capitalism through quality, independent business journalism. The best evidence of their commitment to what we stand for is their insistence on the continued involvement of the Forbes family, the current management and our highly talented editorial team. I will remain deeply involved in the future of the company."
Last year, Forbes magazine's advertising revenue slipped 5% to about $260m on a 10% drop in ad pages, according to estimates by the Publisher's Information Bureau.