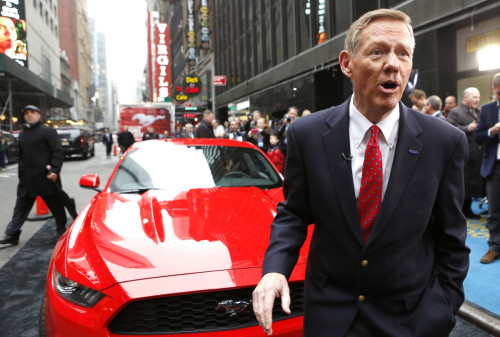 Ford boss Alan Mulally has ruled himself out of becoming Microsoft's new CEO, instead opting to stay with the car maker until the end of 2014.
Once thought to be in the running for replacing current Microsoft CEO Steve Ballmer when he retires later this year, Mulally has now spoken out to end the speculation surrounding any potential move to the software maker.
"I would like to end the Microsoft speculation because I have no other plans to do anything other than serve Ford," the 68-year-old told the Associated Press.
Mulally's remarks confirm what was previously said numerous times by Ford's spokespeople, as Microsoft's hunt for Ballmer's replacement is soon expected to draw to a close.
Company director Edsel Ford had also previously said that Mulally will not depart before the end of the year. Bloomberg cited people "with knowledge of the situation" as saying Mulally was no longer be considered for the Microsoft job because of concerns over his age and lack of technology experience.
Remaining candidates are thought to include Microsoft's vice president of its cloud and enterprise group, Satya Nadella. Steve Mollenkopf - who is to become Qualcomm CEO in March - is also believed to be in the running.
EBay boss John Donahoe and former VMWare CEO Paul Maritz declined to be considered, insiders have said.
Former Nokia CEO Stephen Elop was considered a "hot favourite" by bookmakers earlier in the recruitment process, but in late November it was revealed by sources close to Microsoft that he was now "considered less likely to be offered the job."
Should Mulally have departed from Ford, he would have left the company at a key point in its multi-year turnaround efforts; the company plans to introduce 23 new vehicles in 2014, marking the busiest year in its 110-year history.
Having borrowed $23.4 billion (£14.2bn) in 2006 to pay for a Mulally-led restructuring process, Ford is now in good shape again under its 'One Ford' brand. The company recently announced the new Mustang, which will go on sale in Europe for the first time in the car's 50-year history.