The Department of Health will unveil new rules on Monday (6 February) that will see hospitals charging migrants and foreigners before they are given medical treatment for non-urgent care under the National Health Service.
The move, to take effect in April 2017, is aimed at curbing so-called "health tourism". Under the new system, patients will be refused medical care if they fail to provide proof of eligibility for free NHS care.
NHS staff will be given card readers to take payments at hospital bedsides, The Times reports. The new rules will also stop visitors to the country receiving free fertility treatment.
The new measures will not apply to maternity services but under a separate trial scheme, pregnant women will be required to provide passports and utility bills at 20 NHS hospitals.
Health Secretary Jeremy Hunt will announce: "We have no problem with overseas visitors using our NHS — as long as they make a fair contribution, just as the British taxpayer does. Today we are announcing plans to change the law which means those who aren't eligible for free care will be asked to pay up front for non-urgent treatment.
"We aim to recover up to £500m a year by the middle of this parliament — money that can then be reinvested in patient care."
The Times noted that, currently, patients are given their bills only after receiving their treatment. In 2012-2013, the NHS only charged 65% of what it was entitled to from visitors who lived outside the European Economic Area (EEA), and 16% of what it was entitled from visitors within the EEA. It managed to recover only £89m.
A National Audit Office report issued in October 2016 said that the UK government paid £674m to other European countries to treat Britons abroad but only got £49m in return for NHS treatment given to European citizens.
In November 2016, Chris Wormald, the health department's permanent secretary, told the public accounts committee (PAC) that the government was looking into making patients show two forms of ID to access health service in England to stop "health tourism".
A trial run at a hospital in Peterborough had been revelatory, he said. The hospital asked patients to provide two forms of identity to prove they were eligible for free NHS care.
The Peterborough City and Stamford hospitals then saw patients coughing up about £350,000 a year, and the trial did not impact on the number of non-British residents seeking treatment.
Similarly, The Barts Health Trust in London already uses hand-held card readers to collect payments at patients' bedsides.
In addition, hospitals and other NHS bodies will be required to flag up on a database any patient who is not eligible for free care, to enable other departments in the health service to spot those people.
In its report, the PAC said that the manner in which the NHS has been tackling the collection of fees for medical care has been chaotic. Hospitals are required to charge patients who reside outside the EEA or Switzerland 150% of the cost of procedures on the NHS.
The PAC noted that while overseas visitors were charged £289m for care services in 2016, this came mostly from the £150 to £200 surcharge imposed on temporary visitors and students.
Any money raised a 'drop in the ocean'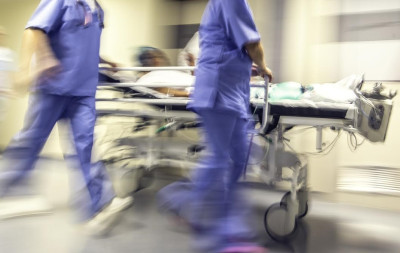 Shadow health minister Justin Madders dismissed the new proposal, saying that any money raised would only be a "drop in the ocean" compared with the huge shortfall in funding that the NHS is facing, The Times reports.
Similarly, Mark Porter, the chairman of the British Medical Association, council raised concerns over the additional burden being imposed on the NHS for fee collection.
"There is no detail as to how up-front charging will be introduced from scratch in just three months in an NHS already unable to cope with normal operations. We need to be careful not to demonise overseas patients or sow chaos and confusion," Porter said.
Katherine Murphy, the chief executive of the Patients Association, said the new rules are reasonable but cautioned that the decision on whether a treatment is urgent should be based on clinical need rather than ability to pay.