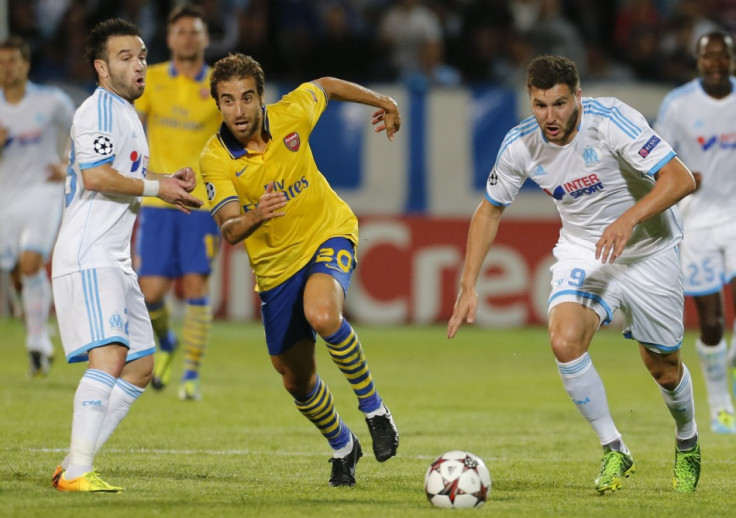 If you can't beat your top four rivals, at least join them in the Champions League qualification places. That seems to have been the Arsene Wenger managerial mantra of recent years.
It's been enough to keep the men who agree his wages in the boardroom - if not those in the crowd who contribute towards them - happy, as the Gunners continue to post healthy profits, now that the Emirates overdraft is well and truly paid off.
But, like the standard of defending at the club in the last decade, even that most modest of ambitions appears to be slipping.
It might seem absurd to suggest that a club the size of Arsenal, who have qualified for the golden ticket of Champions League football every season for the last 16 years, has anything to learn from Southampton, a team who were playing in League Two four years ago, but the sustained success of Ronald Koeman's side is now an existential threat to that proud European record.
If one game serves as an example as to why Saints are usurping Arsenal, it was their 'mature' performance in a 1-0 win over Man. United at Old Trafford last Sunday.
That word 'mature' has quickly become one of those patronising football euphemisms, used to describe a victory for the underdog. More complimentary than plucky, but in the same vein, it's particularly instructive when discussing Arsenal.
Most of us would characterise a 'mature' performance as one that was sensible, cautious, with an element of protection, in the face of serious threat. Most of us would not associate any of those qualities with an Arsenal away trip.
Southampton started the game at Old Trafford with a two-man shield in front of their back four. That wasn't particularly unusual; whenever they've picked up points away from home this season they've had at least two players (sometimes three or even four) at the base of their midfield.
Arsenal have had two there whenever they've won away from home too, but far too often, against their biggest rivals, they've reverted to having just one.
Over-the-hill
Against Everton at Goodison Park, Chelsea at Stamford Bridge and Liverpool at Anfield, an over-the-hill Mathieu Flamini has been left to fend for himself in that role and, surprise surprise, he's not so much been over-run as crushed to a pulp every time.
The Southampton win at the Theatre of Dreams feels particularly symbolic for Arsenal because that venue has been so much of a graveyard for them in recent seasons. They've lost nine of their last 10 trips there in all competitions, and to an aggregate score of 23-5.
In only two of their last five visits there did the Gunners start with two holding midfielders, and that's if you count Mikel Arteta and Denilson as defensive options in any way (as many Arsenal fans understandably don't).
Of course, the point's been made before that Arsenal don't have holding midfielders to match their top four rivals - Chelsea have Nemanja Matic, Man. City Fernandinho and Fernando and even Man. United now have Daley Blind - but now it seems even teams from the Premier League's second tier are over-taking them.
Morgan Schneirderlin and Vincent Wanyama - who fulfilled the roles so capably for Southampton on Sunday - are demonstrably better than anything the Gunners have in that area. Just imagine the permutations of threes Arsene Wenger could pick in front of that two in a 4-2-3-1: Ozil, Sanchez and Walcott, or Oxlade-Chamberlain, Cazorla and Ramsey, or even Rosicky, Wilshere and Welbeck.
They'd all have the licence, and freedom, to roam and link up with a spearhead, safe in the knowledge that the back door was completely and utterly double-locked.
If you can remember far enough back, you'll know of course that Wenger himself is not averse to this approach. He practically invented it in the Premier League with Patrick Vieira and Emmanuel Petit, the screen that never cracked, in his first great Arsenal team.
We all know Wenger was an innovator when he first arrived in England; nobody denies him that legacy.
But as the Gunners prepare to face a perilous trip to face Man. City at the Etihad, the scene of their 6-3 evisceration last season (again with just one recognised holding midfielder), it's time for the Frenchman to start learning again.
And he could do worse than look at Southampton's victory over Man. United. Otherwise never mind beating the Premier League's top teams, he won't even be joining them in the Premier League's top four at the end of the season.
Edward Bearryman is a football writer with Match of the Day. @edbearryman