Former BHS owner Sir Phillip Green has been warned that a court could force him to repay millions of pounds to save the pensions fund of employees of the high street retailer. The 88 year-old store chain went into administration on 25 April, after talks with a consortium of investors, led by Sports Direct, over the acquisition of its 164 stores collapsed.
Green is set to be probed by The Pensions Regulator (TPR) over a black hole in the chain's pension funds and may be ordered to pay back tens or hundreds of millions of pounds to allow the company to meet its commitments. According to The Daily Mail, a committee of MPs have asked Green to give evidence for a second time in parliament about the failed former retail chain.
In 2015, reportedly sold BHS for just £1 to the investment vehicle Retail Acquisitions (RA). It since emerged that RA received £25m worth of payments since then, although there is no suggestion of wrongdoing. Sources told the Guardian this included £2.8m in management fees, £2.1m in salaries and wages, £11m in legal and professional fees, and £10m in interest payments.
Any court action could force Green to disclose his assets, which he could lose if he is found guilty of negligence. On 27 April, he faced widespread criticism after it was revealed that he had made expensive purchases – including an £100m superyacht – while the former high street retailer was struggling to stay afloat.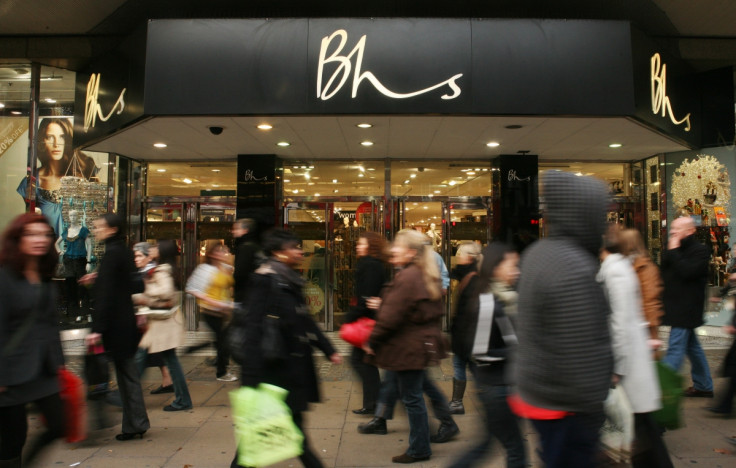 The Mail also reports that Green – head of the Arcadia Group – had taken £400m of dividends from the chain during the first four years of his tenure as owner. An estimated £1bn was thought to have been taken out of the business.
"There have been a number of cases where former employers and past owners have been made to contribute to a pension after the collapse of a firm," a pensions regulator told the Daily Mail. "It will be for the regulator to decide what they wish to go after any of the parties for. The regulator will decide whether or not they believe they have a case. If they are justified then that's what they will go after. It could essentially become a court fight."
BHS's retirement pension scheme will now be controlled by the Pension Protection Fund, although retired workers could lose 10% of their payouts.
BHS has debts of more than £1.3bn. If a buyer is not found, it would be the biggest name to disappear from the High Street since Woolworths in 2008. Green has declined to comment.
Meanwhile it emerged that the founder of Sports Direct Mike Ashley says that he is working on a bid for BHS that could mean no job losses and keep all branches open, although he would not specify any further.
In a statement, he told the Telegraph: "Any continuing interest that we have in BHS would be on the basis that we would anticipate that there would not be any job losses, including jobs at head office, and that all stores would remain open."