Sir Philip Green, who owned BHS for 15 years and sold it for £1, has been called the "unacceptable face of capitalism" as he faces increasing criticism over the circumstances surrounding the retailer's going into administration with more than a half-billion pound hole in its pension fund.
Shadow Business Secretary Angela Eagle accused the Arcadia tycoon of taking out £422m in dividends which was "far more in value than he paid for the business in the first place". Green has offered £80m to help the BHS's pension deficit, but the Pensions Regulator wants him to pay more. The retirement schemes for the retailer is worth £571m and 11,000 jobs are at risk.
It emerged that the current owner Retail Acquisitions (RA) apparently received £25m worth of payments since it took over BHS in 2015, although there is no suggestion of wrongdoing. Sources told the Guardian this included £2.8m in management fees, £2.1m in salaries and wages, £11m in legal and professional fees and £10m in interest payments.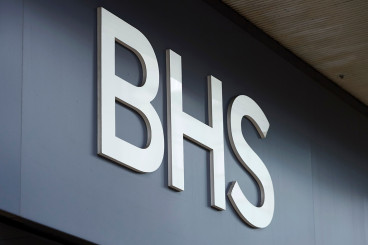 Questions marks were raised about the sale to RA, a consortium which included lawyers and accountants with limited retail experience.
Business minister Anna Soubry told the Commons there would be no immediate redundancies or store closures in the short-term as administrators now try to sell all or part of the retailer which has been trading for 88 years. Richard Fuller, a Conservative MP, described Sir Philip and BHS's collapse as the "unacceptable face of capitalism."
Soubry said the Government hoped a buyer would be found but that if that did not happen the Government would "stand ready to offer assistance". There are reportedly 30 offers of interest for all or part of the business.
An Arcadia spokesman said: "There's now an administrator who can show what the state of the business that was sold was, and whether sufficient funds were made available to the new owners to run the business."
BHS has debts of more than £1.3bn and if a buyer is not found, it would be the biggest name to disappear from the High Street since Woolworths in 2008.