Former BHS boss Sir Philip Green has been criticised for buying his third super yacht as his old company plunged into administration, with 11,000 people facing job and pension losses.
BHS is now on the verge of bankruptcy, going into administration on 25 April amid hopes a buyer can be found for the British chain, which owner Arcadia Group sold last year to the Retail Acquisitions for £1, having bought it in 2000 for £200m ($292m).
The chairman of Arcadia Group, Green, is now facing questions as to how his firm handled BHS' financial affairs, with its two pension schemes now carrying a combined deficit of £571m "buyout" costs, despite them being in the black when Green purchased the chain.
Although Green, who paid an undisclosed amount for the yacht, Lionheart, has offered to fork out £80m of his own money towards the pension fund, employees fear this is nowhere near enough to plug the hole – which will be lower than the buyout cost, but by no means as low as Green's £80m offer.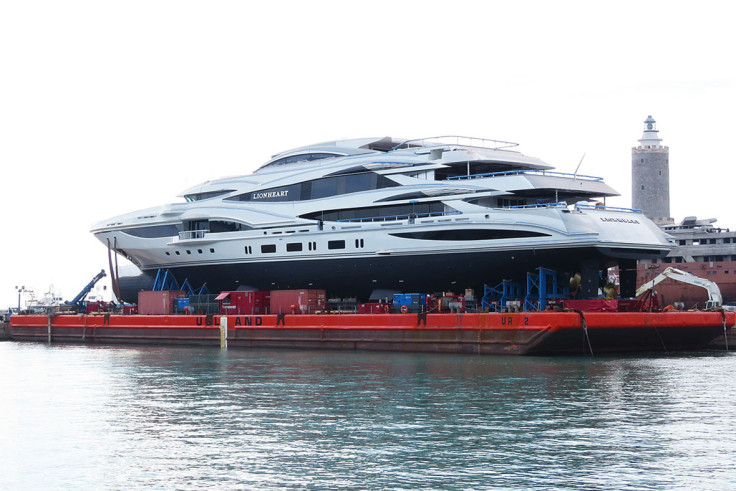 His additional 300ft yacht purchase, which he is expected to keep near his Monte Carlo home, has angered his critics, some of whom have called for him to lose his knighthood over the financial difficulties of the 88-year-old chain.
Labour MP and member of the Treasury select committee John Mann stated that Green should pay back £400m in dividends he received from the store, telling the BBC: "Sir Philip Green and his family have made millions out of BHS and its hardworking staff. He took over a company with a healthy pension pot, yet when he sold BHS a black hole had appeared in its fund.
"There is a very simple and honourable solution to this crisis: repay the dividends, live up to the name he has chosen for his new yacht, Lionheart, or lose his knighthood."
Green has not made any comment on the purchase of his new super yacht, but it is understood the vessel, which is the size of a football pitch, boasts a pool, Jacuzzis and room to sleep 12 guests – with Forbes estimating the average cost of a smaller 100ft yacht at around $275m.
Trading losses had been reported by BHS for the past seven years, totalling £415m over the period, and is now in a perilous position, although business minister Anna Soubry reassured workers and shoppers the 164 stores will stay open for the time being, with no plans for immediate redundancies.