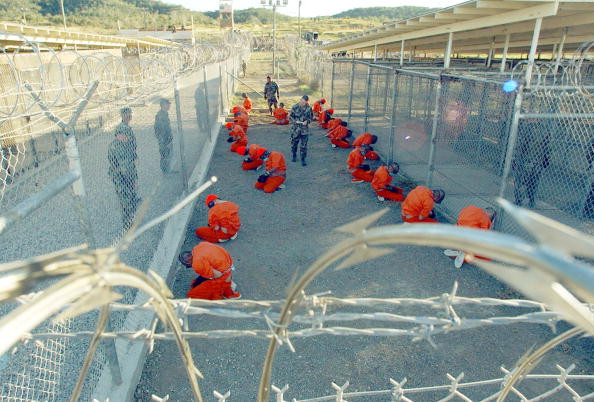 A former MI5 spy is reportedly going to give evidence to a parliamentary enquiry that members of the security service witnessed inmates at Guantanamo Bay being tortured. The former Security Service intelligence officer is believed to be seeking official permission to do so.
The testimony will prove for the first time that MI5 knew detainees were being tortured at the Camp X-Ray, which was closed in April 2002, and Camp Delta, which currently forms part of the military prison at the US Naval base in Cuba, The Sunday Times newspaper reported.
At a series of top-level meetings at MI5's London headquarters, Thames House, details of the torture were disclosed when Baroness Eliza Manningham-Buller took the reigns of the organisation from Sir Stephen Lander in 2002, the paper reported.
Four years later, the baroness refused to appear before parliament's Joint Committee on Human Rights to speak about "the extent to which the Service [MI5] is, or could take steps to ensure it is, aware that information it receives from foreign agencies may have been obtained by the use of torture".
The former MI5 officer is expected to tell the Parliamentary Intelligence and Security Committee (ISC) that trained interrogators from the CIA, the US external intelligence agency, conducted the torture, The Sunday Times reported. The paper also claims that the former officer will also claim that British agents witnessed inmates in Guantanamo being chained, hooded, "waterboarded" and subjected to mental abuse.
It would be unprecedented for a former officer to testify in this manner but the move would be welcomed by human rights charity, Reprieve. The Charity's legal director Kat Craig, told IBTimes UK that it showed "just how far we are from getting to the bottom of the UK's role in the shameful US torture programme".
Cover-up accusation
Accusing the government of "dragging its feet" she said: "It's now been more than five years since the prime minister [David Cameron] promised an independent, judge-led inquiry into torture – a promise which he has since abandoned in favour of a watered down version carried out by the Intelligence and Security Committee."
She added: "Both government ministers and prosecutors seem to hope that if they just keep quiet about all this then it will go away," she added. "Any attempt by the government to block this former MI5 officer's evidence would show that it is not serious about getting to the truth on torture."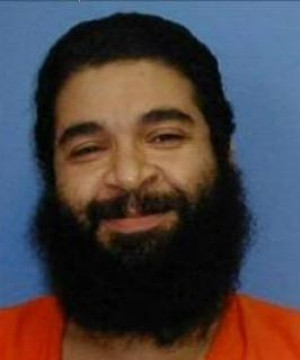 A senior security source insisted that MI5 had been cooperating "and will continue to co-operate fully with the ISC on all matters relevant to their investigations".
MI5 has always maintained it has never participated in or condoned the use of torture for interrogation. But anecdotal evidence from Britons held at the facility has seen them claim that MI5 officers were either present during torture sessions or supplied questions for their interrogations.
MI5 accused
Before his October 2015 release from Guantanamo Bay, Shaker Aamer alleged that he when was tortured by American operatives, a man with a British accent introduced himself as 'John' and said he was from MI5.
In a 2012 letter to London's Metropolitan Police Commissioner, Sir Bernard Hogan-Howe he said: "Once, after a few days of sleep deprivation, they took me to the interrogation room and the intelligence team started coming, one after another, and the room was full, up to 10 or more.
"One of them, a British MI5 agent, watched they started talking to me in different languages English, French, Arabic and shouting," the Saudi born 48-year-old who moved to the UK in 1996, claimed.
He alleged: "I started shouting with them and after that I do not know what happened. All I know is that I felt someone grab my head and start beating my head into the back wall – so hard that my head was bouncing. And they were shouting that they would kill me or I would die."
He also claimed there was a second interview with an MI5 officer who spoke with an English accent and wore a red beret and a uniform, and a third MI5 officer, who also called himself 'John', visited him in Guantanamo after he was transferred there in February 2002.
Binyam Mohamed, an Ethiopian who moved to London as a teenager also claimed that MI5 supplied his interrogators with questions when he was "rendered" and tortured by CIA in Morocco, where he alleged that he suffered 18 months of abuse before his transfer to Guantanamo.
Another ex-prisoner, Moazzam Begg was arrested in Pakistan in 2002, and was held at Bagram, Afghanistan, before being sent to Guantanamo Bay. He was among former detainees who received an out-of-court payment over claims British officials were complicit in their mistreatment. It is known that Begg has had numerous encounters with British intelligence.