Guantanamo Bay: Number of prisoners drops below 100 for first time as 10 released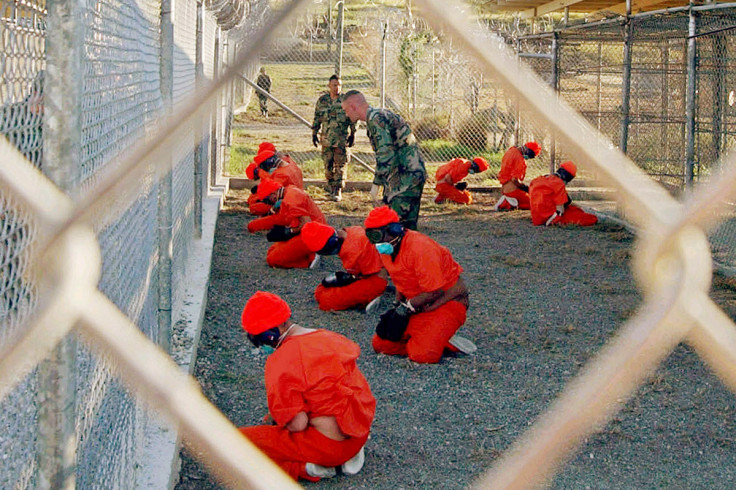 The number of people held in Guantanamo Bay has dropped to below 100 for the first time after the US government transferred 10 inmates to Oman for resettlement. The Department of Defense confirmed the release of the prisoners previously held in the detention facility in Cuba, bringing the total number still inside to 93, the lowest its been since it since it opened in January 2002
The department announced the transfer of Fahed Abdullah Ahmad Ghazi, Samir Naji al-Hasan Muqbil, Adham Mohamed Ali Awad, Mukhtar Yahya Naji al-Warafi, Abu Bakr Ibn Muhammad al-Ahdal, Muhammad Salih Husayn al-Shaykh, Muhammad Said Salim Bin Salman, Said Muhammad Salih Hatim, Umar Said Salim al-Dini, and Fahmi Abdallah Ahmad Ubadi al-Tulaqi from Guantanamo following a security review.
The US thanked Oman for its for its "humanitarian gesture and willingness to support ongoing US efforts" to close the detention facility by offering to take the prisoners. The Department of Defense added in a statement: "The United States coordinated with the Government of Oman to ensure these transfers took place consistent with appropriate security and humane treatment measures."
The US said it hopes to release nearly 40 cleared Guantanamo prisoners by the summer 2016. At its peak in 2003, Guantanamo held nearly 680 prisoners.
One of the 10 – Samir Naji Moqbel – was one of the first prisoners to be sent to the site in January 2002 and was first cleared for release in 2009. In April 2013, he wrote an article for the New York Times entitled Gitmo is Killing Me highlighting the hunger strike inmates staged in protest at being held with being charged for any crime. The piece also shed light on the forced-feeding tactics inside the camp.
Following the prisoner's release Cori Crider, a lawyer for the men and strategic director at human rights group Reprieve, said: "Samir is a mild-mannered soul who was driven to hunger strike by sheer desperation, and he was gratified to know that his suffering forced the world to remember the immorality of Guantánamo.
"We are delighted that the Omani government has given him the chance to rebuild his life and, we hope, to reconnect with his family. But the abuses Samir exposed to the world continue to this day – and the force-feeding videotapes I've watched would make your blood run cold. That's why the Solicitor General ought to let Americans see the footage – the tapes make an exquisite case for why Guantánamo Bay has to close."
© Copyright IBTimes 2023. All rights reserved.