Every year on 28 December, residents of the Spanish town of Ibi stage a mock military coup, pelting each other with flour and eggs, and letting off firecrackers and fire extinguishers. The battle is part of an annual festival held as part of celebrations of the Day of the Innocents in the village in the Valencia region.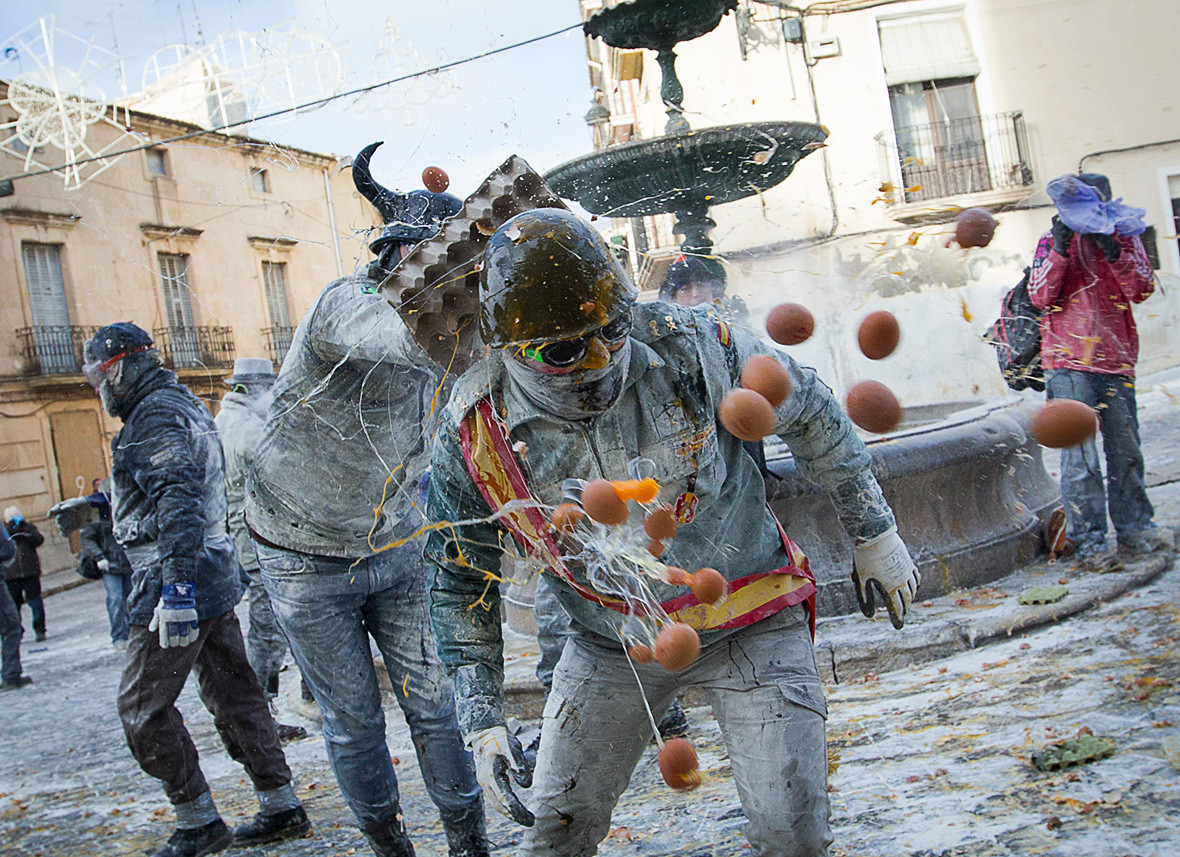 This year's festival, however, had an extra political dimension. One of the revellers was dressed as former Catalan president Charles Puigdemont, making his return to Spain from his exile in Brussels. The crowds set upon him, giving him an extra heavy pelting of flour and eggs before locking the battered separatist up in a mock prison cell.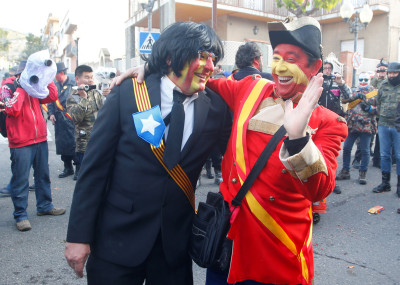 In the 200-year old tradition, a group of married men called 'Els Enfarinats' (the Floured Ones) stage a revolution against the authorities, taking control of the village for the day, pronouncing a host of ridiculous laws and fining citizens who infringe them. Another group called 'La Oposicio' (the Opposition) tries to restore order. Any money raised through fines is donated to charitable causes.
IBTimes UK presents photos from this year's battle, in which more than 12,000 eggs, 8,000 kilograms of flour and 6,000 firecrackers were thrown.