Calling all keen photographers: You have just one week left to enter the 2018 Sony World Photography Awards. This is one of the world's biggest, most prestigious photography competitions, with a big cash prize on offer, as well as the chance to show your work at a hugely popular exhibition in London. And it's free to enter.
Amateur and professional photographers worldwide have until 13:00 GMT on Thursday 4 January 2018 to enter their best single photographs into the Open competition, which has ten categories: Architecture, Culture, Enhanced, Motion, Landscape & Nature, Portraiture, Still Life, Street Photography, Travel and Wildlife.
To give you an idea of what you'd be up against, IBTimes UK presents a selection of images already entered into this year's Open competition, from stunning landscapes to intimate portraits and animals in the wild.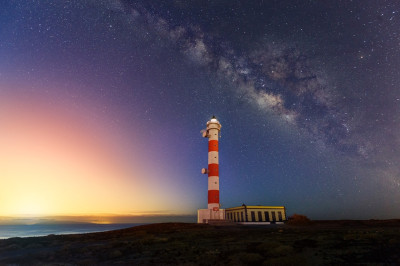 This is the 13th year of the Sony World Photography Awards, run by the World Photography Organisation. Many previous shortlisted and winning photographers have gained global exposure and recognition. Last year's Photographer of the Year, Frederik Buyckx (Belgium) said, "Being named Photographer of the Year has given me more exposure than I could ever have imagined. It has opened lots of new doors but, just as importantly, the award has also encouraged me to keep on working on my personal projects." Past shortlisted photographer Simon Butterworth (UK) said "It's impossible to overstate the importance of this achievement to my career, the global coverage was amazing, in fact, interest in my work as a direct result of the awards continues to this day."
The shortlist will be announced on 28 February 2018, and the winners of the Open competition will be revealed on 20 March 2018. Prizes include $5,000 (£3,728) for the overall Open competition winner, and the latest Sony Digital Imaging equipment for all category winners. In addition, the winning and shortlisted images will be exhibited at Somerset House in London from 20 April to 6 May 2018.
So... what are you waiting for? You have until 4 January 2018 to submit your work at www.worldphoto.org/swpa. All entries to the awards are free. (There is also a Professional competition, for best photography series, which is open for entries until 13.00 GMT on Thursday 11 January 2018.)