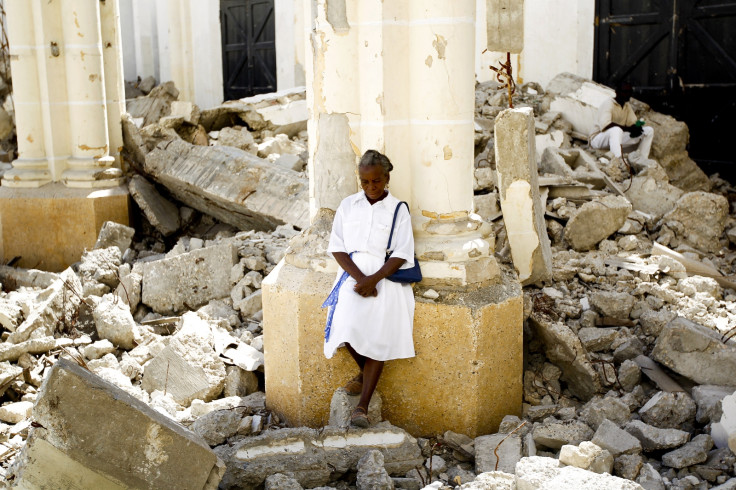 Five years ago today, the world watched in horror as scenes of devastation unfolded on the small Caribbean island of Haiti.
Luciana Pierre Jean, 28, was living in the capital Port-au-Prince when the catastrophic 7.0 magnitude earthquake struck near the town of Léogâne on 12 January 2010. She gave birth to her son on that day.
She lost everything in the disaster, which killed around 220,000, injured over 300,000 and displaced 1.5 million. Prior to the disaster, Pierre Jean had been disowned by her family and abandoned by her boyfriend when she became pregnant.
After the earthquake, she moved back to her native town of Coteaux in the South Department, where she found a tiny, damp room with a leaking roof to live in. She soon fell sick with cholera, but survived thanks to intervention by the Red Cross.
Things began to look up when she received a British Red Cross cash grant and was given training. She was given a job working to fortify the ravines around the hills of her village, to prevent flooding that brings devastation to the area with the annual heavy rain.
"I was happy to get this job working in the ravine, because I don't like just sitting around at home doing nothing," Pierre Jean said. "I feel much better since receiving the Red Cross grant. I moved to a new house and bought a bed, a few things for the house and a toy for my son."
"My son's health is also better now we don't sleep on the floor. He had a bad cold, but I was able to buy medicine to help him," she added. "It's hard for me to think past the next few months, but one thing I know is I hope to send my son to school. I hope to save the money to do this."
Five years on from Haiti's devastating earthquake, the British Red Cross is completing a project that has helped rebuild the neighbourhood of Delmas 19 in Port-au-Prince. The area now benefits from a new canal, road drainage, a public space, a new market and regenerated businesses and houses. The charity is training 50 locals to work as masons, to help with the reconstruction of their community, while also offering literacy classes.
"This is an urban location and the needs were more than just building houses," Melvin Tebbutt, head of the British Red Cross in Haiti, told IBTimes UK. "The community was completely devastated. The canal was broken, drainage water was running everywhere, people were living in unsafe buildings. It was clear they needed a complete rethink about how people lived in order to regenerate the area."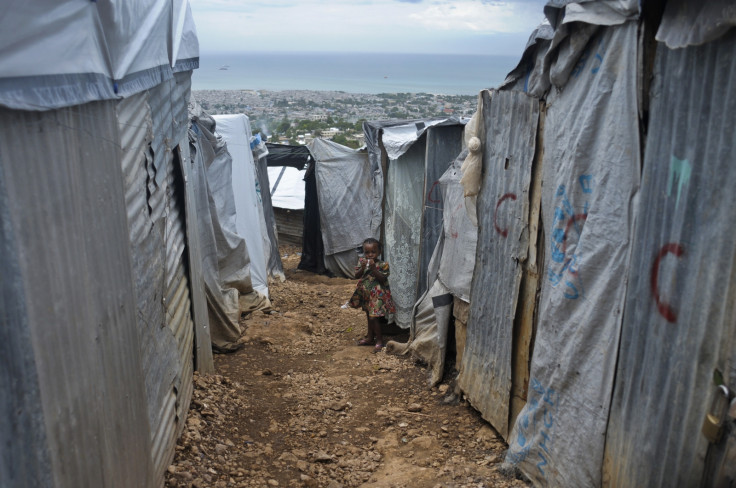 Housing crisis
Despite progress, there are still improvements to be made. The cholera outbreak which began in October 2010 is ongoing, and according to the US Centers for Disease Control and Prevention, it is the worst epidemic of the disease since the 1994 outbreak in Zaire – now the Democratic Republic of the Congo.
Many survivors of the earthquake also face renewed hardship as thousands remain homeless due to government policy failures and short-term housing solutions implemented after the disaster.
Chiara Liguori, a Caribbean researcher for Amnesty International, said that although the world pledged funds and humanitarian aid after the disaster, some went to setting up transitional shelters and rental subsidies programmes – not long-term solutions.
"The provision of transitional shelters, which are like small houses made to last between three to five years, were largely given to people who already owned land before the earthquake," Liguori told IBTimes UK.
"Those who were renting before the earthquake were not able to benefit from these shelters – some were, but not many," she said.
There are no more plans to continue this scheme, but the other solution used widely is the provision of rental subsidies for one year.
"This amount is around $500 for the whole year, so this provides quite modest accommodation," Liguori said. "It's not a long term solution because people lost their incomes and livelihoods, so this is not enough to rebuild a life."
She added that the subsidy project has been used to close entire camps. "After the subsidies run out, there is no more assistance to people," she said, adding that the results of an external evaluation are not yet available. According to Amnesty, these are temporary measures – with less than 20% of the housing solutions considered long-term by the humanitarian organisation.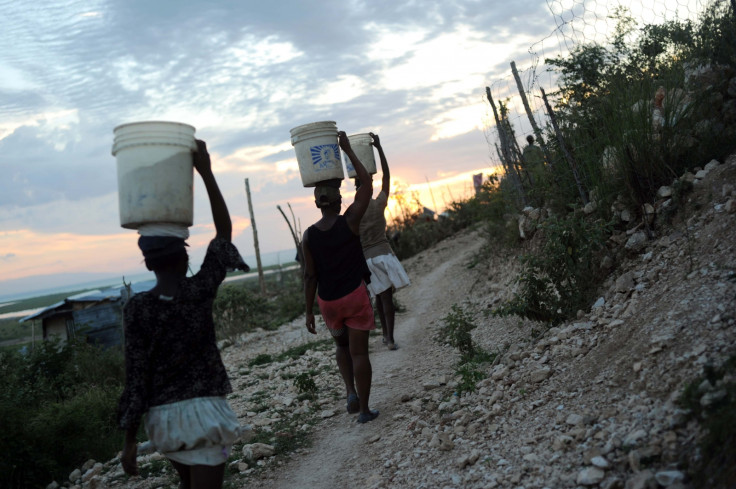 Forced evictions
More than 80,000 Haiti nationals are still living in over 100 refugee camps after the earthquake destroyed the capital Port-au-Prince. For those living in shelters in makeshift camps, forced evictions are an ongoing problem.
According to Amnesty, the vast majority were not offered any alternative locations where they could resettle – pushing them further into poverty.
In a recent report, Amnesty International documents six cases of forced eviction IDP camps and informal settlements since April 2013 alone, affecting more than 1,000 families. One of the worst areas affected was the large settlement of Canaan, a suburb of Croix-des-Bouquets on the outskirts of Port-au-Prince.
The Haitian government still refuses to recognise settlements like Canaan as permanent, and bans the construction of any permanent structures or the implementation of any infrastructure projects in the area. It lacks running water, sanitation and electricity – but is the home of over 30,000 people. There are also no medical or health services in the settlement.
Across three days in early December, more than 200 families were forcibly evicted from the Canaan sector of Mozayik. Some evictions have involved the use of live rounds shot into the air and teargas, with camps set alight, Amnesty reported. The instances of forced evictions reduced in the last year, but there is no legislation to prohibit them.
Strides have been made in the efforts to repair the damage by the 2010 earthquake, and to rebuild the lives of the families affected, but there is still more to be done.
"In the wake of the disaster there seemed to be a common ambition to finally address seriously the issue of housing in Haiti in a sustainable and comprehensive way," Amnesty said in its report. "That dream seems to have been long-forgotten.
"Five years on from the tragedy, now is the time for the government, and international agencies, to renew their commitment and step up to ensure that any reconstruction is done in a way that truly delivers human rights."