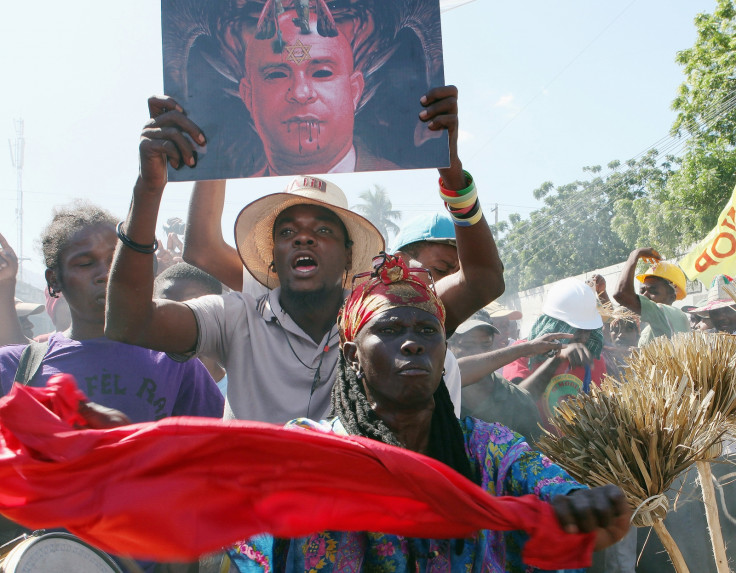 Laurent Lamothe has resigned as prime minister of Haiti following violent anti-government protests.
Lamothe announced his resignation in a speech, declaring: "I am leaving the post of prime minister this evening, with a feeling of accomplishment."
He insisted: "This country has undergone a deep and dynamic transformation and a real change in benefit of its people."
Lamothe was appointed prime minister by President Michel Martelly in 2012. It is thought that Lamothe was planning to run in the presidential elections in the upcoming elections.
President Martelly had been accused by opposition politicians of trying to return Haiti to its dark dictatorial days of rule, through his attempts to delay elections. Elections were called in 2011, but have been repeatedly delayed by Martelly.
Martelly and Lamothe insist the opposition are at fault, blaming six senators for blocking the election vote. Unless elections are held, Martelly is set to rule by decree when parliament's mandate expires in January 2015.
A commission was set up to investigate the delaying of the elections. It suggested that the ex-prime minister, the head of Haiti's Supreme Court and the country's election commission should all resign. The commission also called for the release of several political prisoners.
The commission also called for the release of several political prisoners.
The resignation of the Haitian prime minister and several ministers comes after large- scale anti-government demonstrations in Goniaves, Cap-Haitien and the Haitian capital of Port-Au-Prince.
One protestor was killed on Saturday night following violent attempts by protesters to storm the presidential palace in Port-Au-Prince.
The unnamed victim is thought to be in his mid-30s and suffered at least one gunshot wound when he was killed.
The escalation in violence comes after UN peacekeeping troops opened fire on a crowd of demonstrators in the capital on Friday. Demonstrators reacted violently, burning tyres and clashing with the soldiers and police.
The UN body released a statement saying they are going to examine the allegations of its troops using "excessive force." The statement insisted that an immediate investigation would take place to "establish the facts".