Former Cuba Leader Fidel Castro Says 'Israel and US Fathered Isis'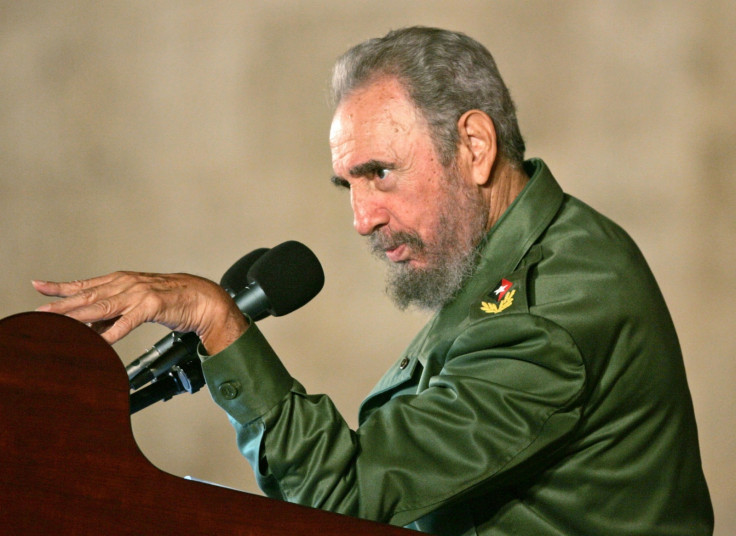 Former Cuban leader Fidel Castro has claimed that Israel and the United States are behind the creation of the Isis (now known as the Islamic State) terror group, according to local media reports.
In a piece written for official Cuban state media, Castro accuses Israel's intelligence agency, Mossad, and US Senator John McCain of conspiring to create the IS. His comments were translated into English by Russia Today.
In the article, Castro writes that John McCain is Israel's "most unconditional ally" and has been in cahoots with Mossad to create IS.
The former Cuban leader alleges that the US Senator, "together with [Mossad, conspired] in the creation of the Islamic State, which today controls a considerable and vital portion of Iraq and reportedly one-third of Syria as well."
Castro then turns to Nato and compares the alliances leaders to that of Nazi Germany's SS corps.
"Many people are astonished when they hear the statements made by some European spokesmen for Nato when they speak with the style and face of the Nazi SS," he writes.
"Adolf Hitler's greed-based empire went down in history with no more glory than the encouragement provided to Nato's aggressive and bourgeois governments, which makes them the laughing stock of Europe and the world."
Responding to Castro's comments, a western diplomat said "no-one believes anymore that Fidel has any real influence over day-to-day policy. But that doesn't mean he is never consulted on big questions or that when he comes out it isn't important."
Castro, 88, passed the baton of power to his younger brother Raul in 2006 as his health continued to deteriorate. He is a fierce critic of Israel and last month compared their military operation in Gaza to a "disgusting form of fascism."
© Copyright IBTimes 2023. All rights reserved.