Isis Master Plan Revealed: Islamic 'Caliphate' Will Rule Spain, China and Balkans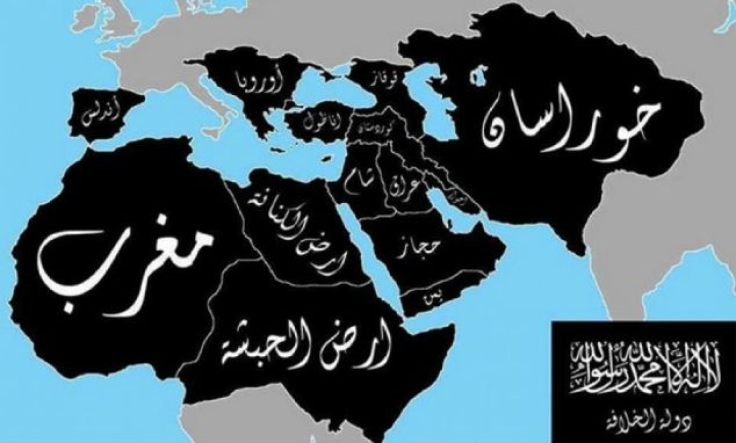 As the Isis (now known as Islamic State) terror group continues to consolidate its self-declared "caliphate" in territory seized in its march across north-eastern Syria and northern Iraq, a map has been released that details the "ten-state solution" it hopes to achieve over the next decade.
Walid Shoebat, a former Palestine Liberation Organisation (PLO) terrorist turned Islamic scholar, has translated the Arabic map of the expansionist caliphate to show the Balkans, Spain and Portugal are long-term targets for the militants.
The group, which stemmed from al-Qaeda and the Salafist ideology, rejects the notion of nationalism, aiming to remove secular governments and replace them with a pan-Islamic caliphate.
Worringly, the Balkan states would fall under "Orobpa" and Portugal and Spain would fall under "Andalus", according to this expansionist vision.
In the ten-state solution, Kurdistan, Iraq and Syria (Sham) would be the primary fixtures of the caliphate, with Lebanon included in Sham.
Further secular states that would fall under IS's control include Turkey (Anatolia) as well as the Commonwealth of Independent States (Gogaz), which include Azerbaijan, Kazakhstan, Kyrgyzstan, Turkmenistan, Tajikistan and Uzbekistan.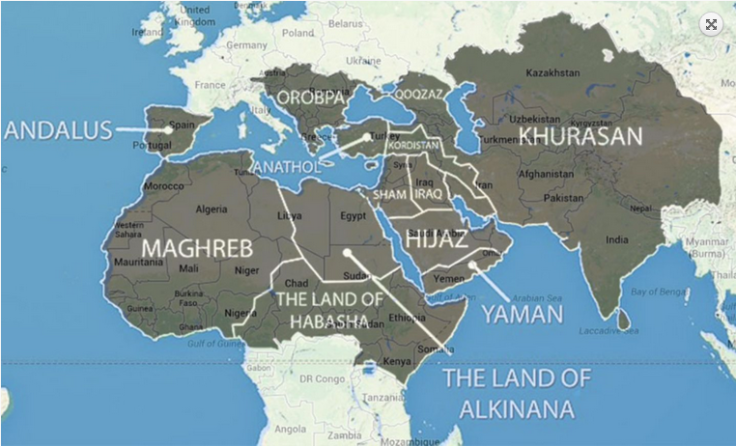 "Khorasan" would include Iran, Afghanistan, Pakistan and potentially Indonesia, while Hijaz would include the Gulf States and Yemen would stand on its own.
"Qinana" would see Egypt, Sudan and Somalia in the caliphate, while the other states of North Africa - Libya, Tunisia, Algeria, Morocco and Mauritania - would fall under "Maghreb".
There are worries IS will continue to grow as Islamic militants from Afghanistan and Pakistan, linked to the Taliban, consider joining forces with the group.
An Afghan militant commander, named as "Mirwais", said if IS proved to be a true caliphate, his forces would pledge allegiance to the group.
"We know Daish [Arabic term for Isis] and we have links with some Daish members. We are waiting to see if they meet the requirements for an Islamic caliphate," he said.
"If we find they do, we are sure that our leadership will announce their allegiance to them. They are great mujahideen. We pray for them and if we don't see a problem in the way they operate, we will join them."
The terror group, who publicly murdered journalists Steven Sotloff and James Foley, have been warned by US President Barack Obama that the United States' "reach is long and justice will be served".
The militant's voice in the videos that show the murders of the journalists is that of a British man. He said: "I'm back, Obama, and I'm back because of your arrogant foreign policy towards the Islamic State... despite our serious warnings."
© Copyright IBTimes 2023. All rights reserved.