The former leader of the Democratic Republic of Congo (DRC), Jean-Pierre Bemba, has been found guilty of war crimes at the end of a four-year trial at the International Criminal Court (ICC) in La Hague on 21 March.
Bemba, 53, was accused of not taking steps to stop his militia committing mass murder, rape and pillage in the neighbouring nation of Central African Republic (CAR), all linked to attacks in CAR between 2002 and 2003. Some of his troops were temporarily deployed in that country at the request of the then president, Ange-Felix Patassé, in order to help thwart a coup. The warlord was arrested in Belgium in May 2008 and transferred to the ICC's detention centre in The Hague in July 2008.
Crimes against humanity and war crimes
While Bemba was charged with two counts of crimes against humanity, involving murder and rape, as well as three counts of war crimes – murder, rape and pillaging – the court highlighted the militias' use of sexual violence as a weapon of war. Sexual violence crimes against women, men and children was used as a means of terrorizing the Central African civilian population, prosecutors said.
A record number of victims – 5,000 – were authorised to participate in the hearings at the ICC, during which prosecutors told the court that the warlord, who headed the Congolese Liberation Movement (MLC), "knew that the troops were committing crimes and did not take all necessary and reasonable measures within his power to prevent or repress their commission".
Human rights groups, including the International Federation for Human Rights (FIDH) welcomed the verdict, describing the court ruling as "historic".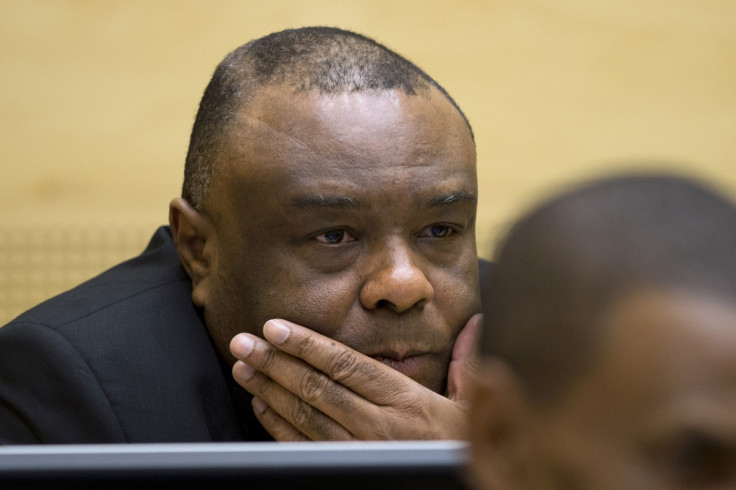 Bemba's verdict is 'historic'
"Bemba's conviction sends a strong message to perpetrators of international crimes, whatever their functions, they can not escape justice and will be held accountable for their crimes," FIDH president Said Karim Lahidji, said.
"The primary importance of this verdict can not be underestimated," André Olivier Manguereka, President of the Ligue centrafricaine des droits de l'Homme (CAR's human rights league) said. "It is another step on the way of justice for victims of crimes of sexual violence because it is the first conviction for these crimes before the ICC. This trial has raised awareness about the effects of these horrific crimes on victims and their lives."
Human Rights Watch (HRW), meanwhile, highlighted the verdict offered a stark reminder to commanders— military and civilian – that they are responsible for preventing and halting any attacks by their forces on civilians and for punishing violators.
"This first guilty verdict at the ICC for sexual violence shines a spotlight on the use of rape as a weapon of war. There is still a profound need for justice for these crimes and other atrocities in both the CAR and the DRC, where Bemba is from and mainly operated. The ICC prosecutor should bring further cases against those who bear responsibility for the gravest crimes in these countries,"Geraldine Mattioli-Zeltner, international justice Advocacy Director at HRW added.
The defence has 30 days to appeal the verdict. Bemba and four others are also on trial in a second case in which they are accused of bribing witnesses in his main trial.