Caroline Flint, Labour's former Europe minister, has said she will defy the party whip for the first time by voting in favour of the EU repeal bill in parliament later.
The Don Valley MP vowed to back the bill and break Jeremy Corbyn's imposed three-line whip as she believes it is important to "respect the outcome" of the EU Referendum and that it was up to MPs to improve upon the bill rather than "kill it at birth".
Flint, a former shadow secretary of state for energy and climate change, was elected MP for Don Valley in 1997. The constituency voted overwhelmingly to leave the EU during last year's vote.
She told BBC Radio 4's Today programme: "I believe Labour's job is to improve this bill, not kill it as it begins its passage through parliament
"It's important that we get on with the job of making sure we can have as smooth an exit from the EU as possible."
She added: "I think they [voters] want us to ensure that we deal with the complexities of this. We recognise that there will have to be compromises on all sides, whether people voted Leave or Remain, but we need an orderly Brexit and part of that is making sure we have the legislation on the statute book.
"If this bill did not pass its second reading today it would kill the bill and that would affect the way we organise ourselves to transfer very important legislation into UK law. How we proceed down the road, there is clearly a lot of amendments that need to be heard. I think our job is to improve this bill and not kill it at birth."
The bill will be debated in the House of Commons until midnight before a vote in the early hours of Tuesday (12 September) will decide whether it should proceed. The bill overturns the 1972 European Communities Act which took Britain into the then European Economic Community and converts existing EU laws into domestic ones to ensure there are no gaps in legislation when Brexit officially occurs.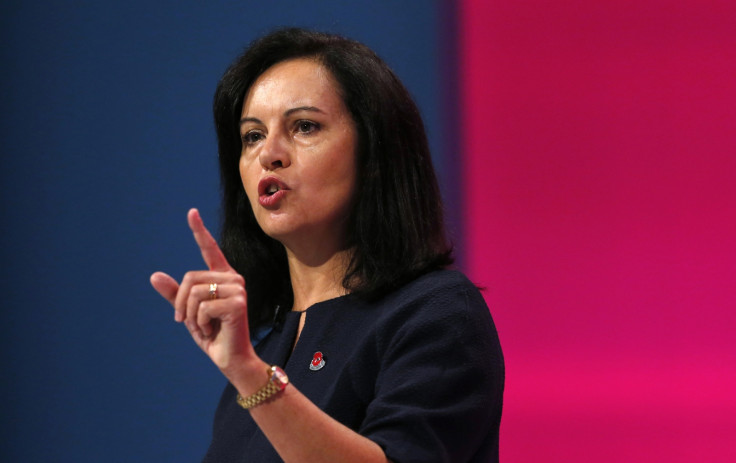 Both Brexit Secretary David Davies and Foreign Secretary Boris Johnson warned that voting against the government's Brexit bill would cause "chaos" while urging MPs to support it.
Labour said it will vote against the bill as the party believes the "Henry VIII" powers embeded in it would allow the government to alter laws without parliamentary scrutiny.
Labour's shadow Brexit secretary Sir Keir Starmer previously said the bill would "reduce MPs to spectators", describing it as an "unprecedented power grab".
Davis said: "The British people did not vote for confusion and neither should Parliament. Providing certainty and stability in the lead up to our withdrawal is a key priority.
"Businesses and individuals need reassurance that there will be no unexpected changes to our laws after exit day and that is exactly what the repeal bill provides.
"Without it, we would be approaching a cliff edge of uncertainty which is not in the interest of anyone."
Speaking on the Today programme, Johnson added: "The vote tonight is very important. We need to get it done. We need to get this great ship launched.
"People who vote against it will be effectively voting to frustrate Brexit by producing a completely chaotic result."