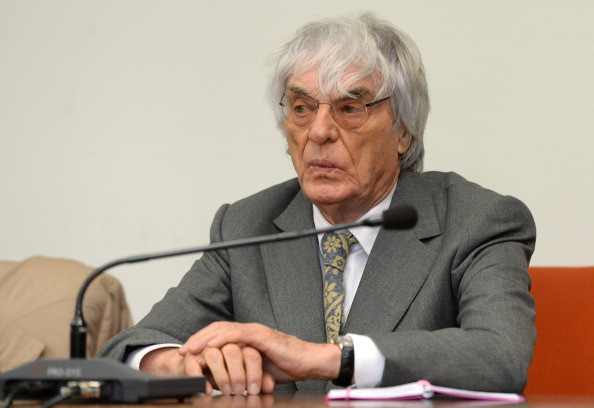 A former Goldman Sachs banker is joining Formula One's board, as the sporting event's boss Bernie Ecclestone is rejoining the company's administration after settling a bribery trial.
Sky News reported that former Goldman Sachs and Deutsche Bank executive Sean Mahoney is poised to join the board of Delta Topco ahead of the next scheduled meeting of directors in September.
Delta Topco is the owner of the Formula One Group (F1), which is a group of companies responsible for the operation and promotion of the popular sporting event.
Mahoney, who is serving as director at Lehman Brothers Holding, will be nominated by administrators of the bankrupt bank, which is F1's third-largest shareholder. He will replace Peter Sherratt, a former Lehman executive.
The Lehman estate is looking to sell its roughly 15% stake in F1, and has attracted interest from the US media groups Discovery Communications and Liberty Global for the shareholding.
Waddell & Reed, another minority stakeholder in F1, recently named Michael Avery to represent the US-based fund manager on the F1 board.
Ecclestone earlier paid £60m ($99.5m, €75m) to settle a bribery allegation against him in Germany, and he will now continue as F1 CEO.
He was accused of paying German banker Gerhard Gribkowsky £26m to ensure CVC Capital Partners' acquisition of F1 and retain his position in the company.
CVC took control of F1 in 2005, and currently owns about 35% of the sport. However, the private equity firm is likely to sell the stake or mount a renewed attempt to float the company in the next 12 months, Sky said.
F1's board could see further changes as another minority shareholder, Norway's sovereign wealth fund, is facing severe criticism in the country over its investment in the sport. Norwegian laws allow the fund only to own shares in public companies or those which have concrete intentions to list on a stock exchange.