Former Haitian rebel leader-turned-politician Guy Philippe was arrested in capital Port-au-Prince on Thursday (5 January) after participating in a live radio broadcast. He is reportedly wanted in the US over drug smuggling charges.
Philippe, who fronted the 2004 rebellion in Haiti that led to the ouster of then-President Jean-Bertrand Aristide, was recently elected a Senator for the Grand'Anse district in the November 2016 elections, but is was yet to be sworn in.
The Haitian Senator was being interviewed on a radio show along with another recently-elected lawmaker, when the show's host suddenly announced that the police were waiting outside the studio to arrest Philippe. Following a brief break, the host announced that authorities had taken him away. Philippe faces charges of conspiracy to import cocaine and money laundering in the US.
Gary-Pierre Paul Charles, who was hosting the radio show, told Associated Press that members of the Haitian anti-drug unit had arrested Philippe.
It had to fire shots into the air to disperse a crowd that had gathered outside the studio, Charles added. "It was shocking. People were running everywhere," he stated.
Philippe was reportedly taken to a heavily guarded police station near the airport, where about 30 demonstrators gathered in the evening demanding his release.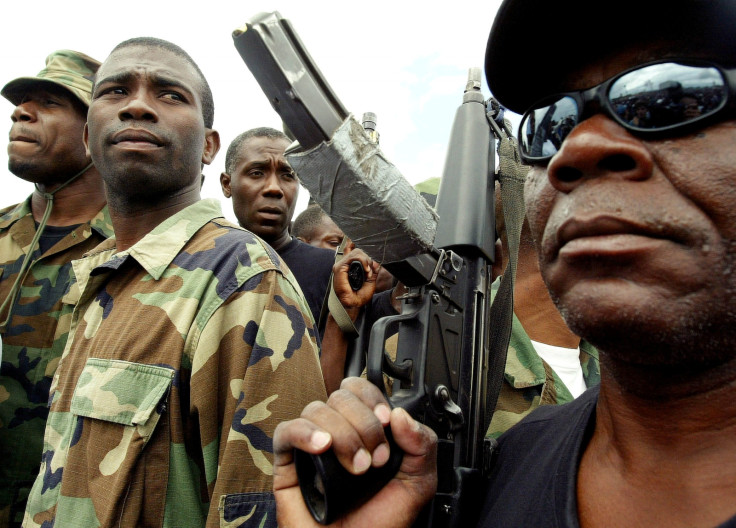 Philippe's lawyer, Reynold Georges, said in a late Thursday interview on Vision 2000 radio that Philippe had been taken to the airport. He urged senators to prevent the former rebel leader's extradition. "We can't let this happen," Georges said.
The US Drug Enforcement Administration has made no comments on the arrest, who had missed out on the opportunity of arresting the rebel leader during a raid in 2007, AP reported.
Miami attorney Richard Dansoh warned that keeping the former rebel leader in the country could trigger riots. He said that he expected Philippe to be taken to Florida. Dansoh reportedly said that he had worked for Philippe in the past and had also tried though unsuccessful, to negotiate his surrender several years ago.