HSBC heavy hitter Mark Johnson could trade his Art Deco Manhattan apartment for a prison cell
Mark Johnson has been released on bail as he awaits trial over a forex fraud worth £6m.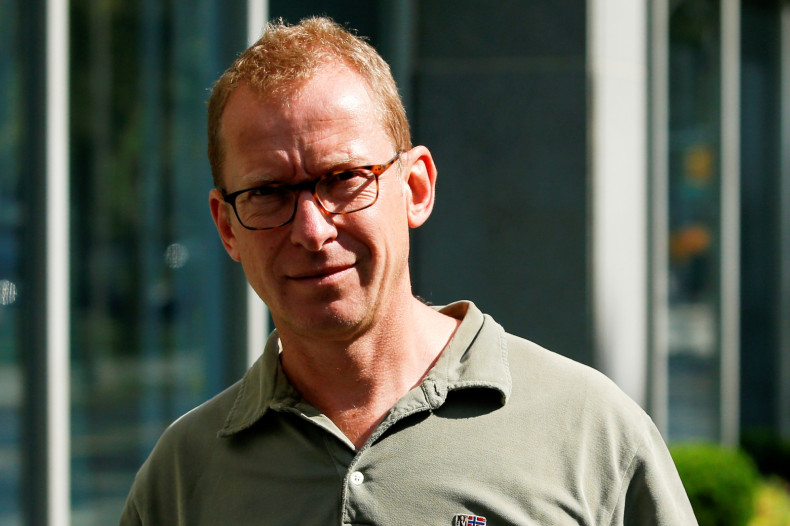 The HSBC executive arrested in New York accused of conspiring to defraud one of the bank's clients had rented a Manhattan apartment located in a building where flats can cost up to £15,000 (€18,000, $19,800) per month.
Mark Johnson, the head of HSBC's FX global cash trading in London, was arrested at New York's JFK Airport on Tuesday (19 July) as he became the first person to be charged by the US Justice Department after a three-year probe into foreign-exchange rigging at worldwide lenders.
It has since emerged that Johnson will reside in one of New York's most exclusive areas. The 50-year-old is staying in a luxury Art Deco-style apartment block, located on Manhattan's Upper West Side, close to Central Park, his lawyer said. The four-bedroom flat in the building can cost up to £15,000 to rent, making them some of the most expensive apartments available in the Big Apple.
The property has a health club, a 24-hour concierge service, a pet spa and a roof terrace with barbecue. It is understood Johnson was in the process of moving to the US on behalf of his company for a period of between two and three years with his wife, Diane, and six kids when he was arrested at JFK Airport.
The family home is a handsome mansion in the England's New Forest, a substantial daily commute from HSBC HQ in Canary Wharf. Johnson's neighbours spoke with surprise at his arrest and described him as a "chilled out" family man.
"Mark is a charming man, he's very lovely and this comes as a total surprise," a neighbour was quoted as saying by the Telegraph. "They're a picturesque family, they're chilled out [...] It's a big family, there are six children."
Johnson appeared at the Brooklyn federal court in New York on Wednesday when he was formally charged, before being released on $1m bail.
He was charged alongside fellow Briton Stuart Scott, HSBC's European head of foreign exchange trading in London until December 2014, accused of conspiring to defraud a client five years ago by "front-running" a currency deal.
According to the Telegraph, the former HSBC currency trader spent more than two years on a panel that advised the Bank of England, as the Department of Justice widens its probe to examine more currency trades.
Scott, 43, has "strongly denied" allegations that he ramped up the price of the pound ahead of a $3.5bn (£2.7bn) currency deal for the oil firm Cairn.
The pair allegedly pocketed $3m in profit by fraudulently trading currencies ahead of an HSBC client, Cairn Energy, buying $3.4bn worth of pounds in 2011 and also billed their client $5m in fees for their work.
"The defendants allegedly betrayed their client's confidence, and corruptly manipulated the foreign exchange market to benefit themselves and their bank," said the US assistant attorney general Leslie Caldwell.
"This case demonstrates the [US Department of Justice's] criminal division's commitment to hold corporate executives, including at the world's largest and most sophisticated institutions, responsible for their crimes."
According to the complaint filed at the US District Court in New York, Johnson and Scott are accused of "using information provided in confidence to HSBC by the Victim Company to purchase sterling in advance of the transaction, knowing that the transaction would cause the price of sterling to increase, thereby generating substantial trading profits for HSBC and the defendants".
Rob Sherman, a spokesman for HSBC, said: "HSBC has been and continues to cooperate with the Department of Justice's FX investigation."
In 2014, JP Morgan, HSBC and Royal Bank of Scotland were fined a combined £1bn by UK authorities for their role in manipulating foreign exchange markets.