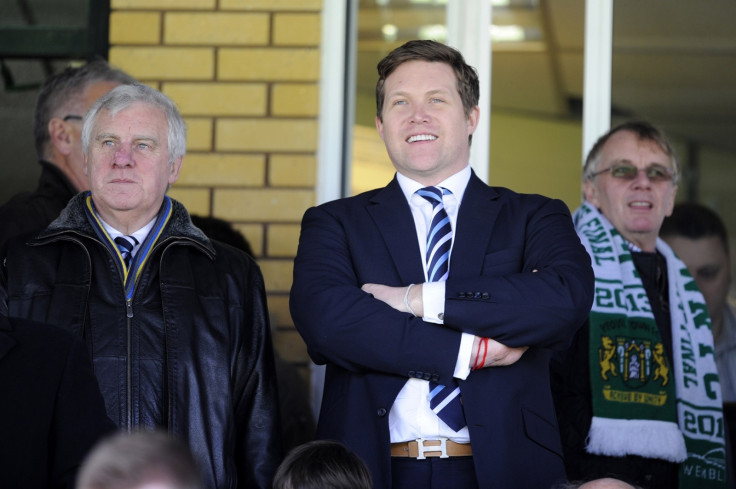 Former Leeds United managing director David Haigh has reportedly been jailed for two years in Dubai after swindling about £3.6m from the Elland Road club's former owner, GFH Capital.
The 38-year-old was accused of pocketing millions from fake invoices while at GFH, the Dubai-based private equity group that owned the Championship club before the Cellino family took over in April 2014.
He is said to have transferred money into four different bank accounts in Dubai, London and Manchester. He was arrested in May 2014 while on a business trip to the Arab emirate and imprisoned without charge. He was detained at Bur Dubai Police Station where he remained without bail, charge, trial or questioning.
Haigh has spent more than 15 months in a prison cell. Now Arabian Business has reported that he has been convicted of "breach of trust" by the Dubai Criminal Court. "He [Haigh] maintains his innocence... He will be appealing immediately," a spokesperson for Haigh told the publication.
It also reports that in a parallel case, GFH, which still owns a 25% stake in Leeds, is suing Haigh for damages plus costs and "such further or other relief as the court thinks fit". The court had not responded to calls or an email from IBTimes UK at the time of writing.
Marking his 300th day in detention earlier this year, Haigh told charity Prisoners Abroad his experience "has been the darkest and most terrifying experience of my life. And after nearly 300 days, it doesn't look like it is going to end any time soon".
On his website, Haigh claimed he had been "lured" to Dubai under the ruse that he was to be offered a job in London. But he was detained upon arrival and has not been released since.
He has always vehemently denied the allegations and described his accusers' actions as "worthy of a movie script".