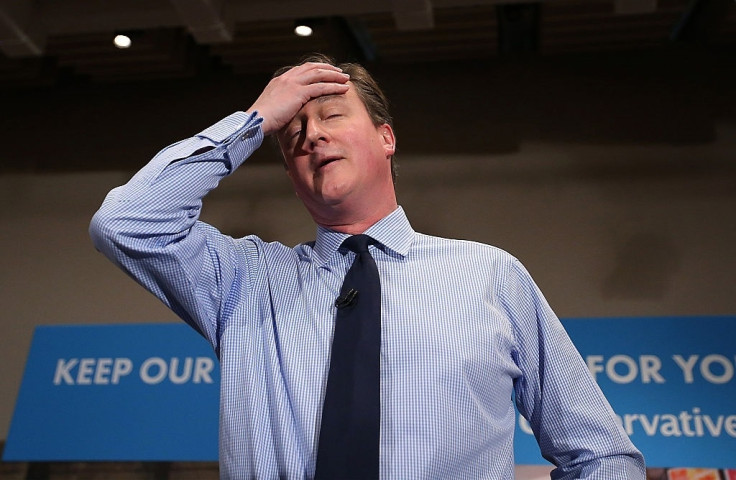 David Cameron will speak to a sell-out crowd in America after listeners parted with just $7 (£5.40) to hear the former prime minister speak about his time in office.
He will appear at the Rushmore Plaza Civic Centre, Rapid City, on October 9, the day before American Idol auditions take place at the same venue.
Organised by the the John T. Vucurevich Foundation, the former Conservative party leader and MP for Witney is expected to talk about his six years at Number 10 until 2016, including his handling of the economy after the global financial crash and the run up to Brexit.
He will be following in the footsteps of Steve Wozniak, the co-Founder of Apple, former Pakistan premier Benazir Bhutto and former Tory Prime Minister Margaret Thatcher, who gave a speech at the South Dakota venue in 1994.
The foundation has hosted 23 speakers who all have "a vision for the future, promote understanding and awareness in the world, and who may be an inspiration to the people of Rapid City and the surrounding area."
After resigning from office in after losing the European Union referendum, Cameron has been working on a memoir as well as embarking on lucrative speaking engagements around the world.
Cameron has reportedly earned as much as £120,000 for a single lecture since he left Downing Street, and appears to be taking a significant cut to his usual fee to talk to the locals of Rapid City about global politics. His annual salary as Prime Minister was £143,462.
Like friend and former chancellor George Osborne, Cameron is signed up to the Washington Speakers Bureau, which organises guest speakers for events and has other global leaders on its roster including Tony Blair and George W Bush.
Cameron's profile on the bureau's site describes him as "one of the most prominent global influencers of the early 21st Century" and that he offers listeners "an unrivalled perspective on the future of the European Union and Britain's place in the world following Brexit".