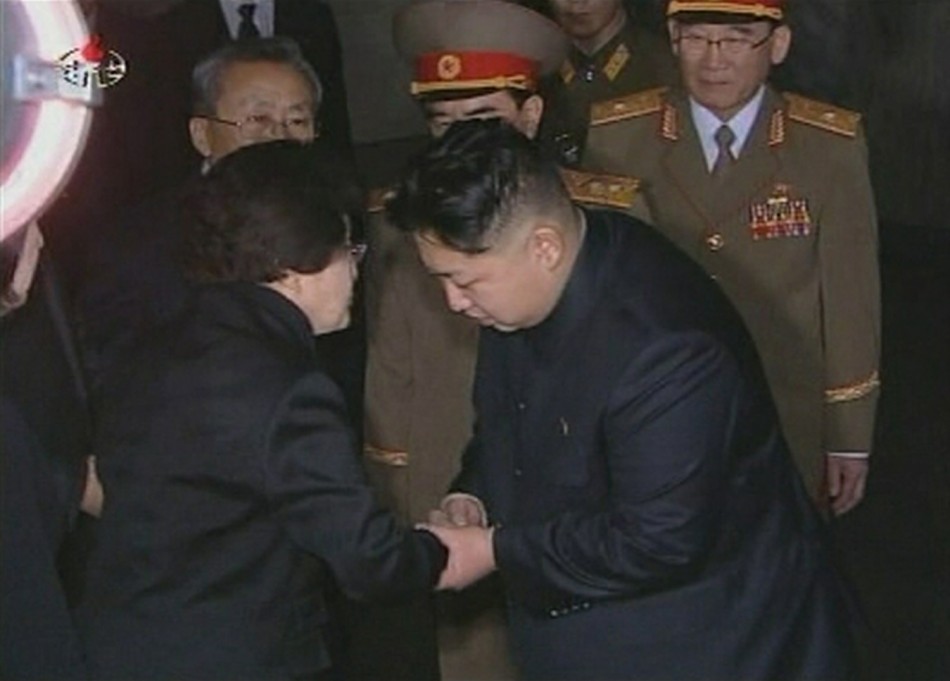 Lee Hee-ho, the widow of late South Korean president Kim Dae-jung, has arrived in North Korea at a time of tension between the two countries.
Lee, 93, will visit a children's hospital, a maternity clinic and an orphanage in the capital city Pyongyang during the four-day trip, but no other details have been provided.
It is not clear if she will meet North Korean leader Kim Jong-un or other high-ranking government officials.
Relations between the countries remain tense, partly because of the North holding several South Korean citizens on espionage charges.
Lee's visit comes days before the 70th anniversary of the liberation of the Korean peninsula from Japanese colonial rule, which falls on 15 August.
'Heal wounds'
"Lee voiced hope that people of the two Koreas could heal pain and wounds from a 70-year inter-Korean division and promote reconciliation and co-operation based on the true spirit of June 15," an official from the Kim dae-Jung Peace Center said, referring to a joint declaration signed between the two countries in June 2000, according to the Yonhap news agency.
"She expressed wishes that this visit could pave the way for continuous dialogue, exchanges and co-operation between the two Koreas."
But Seoul has insisted the trip is purely of a humanitarian nature and that the 18-member delegation accompanying Lee consists of no current or former government officials.
Lee last met Kim Jong-un in December 2011 when she visited the North to pay her respects following the death of Kim Jong-il.
Her late husband Kim Dae-jung famously backed a "Sunshine Policy" of rapprochement with the North during his five-year presidency between 1998 and 2003 that helped improve relations between the countries.
He received a Nobel Peace Prize for his efforts in 2000.