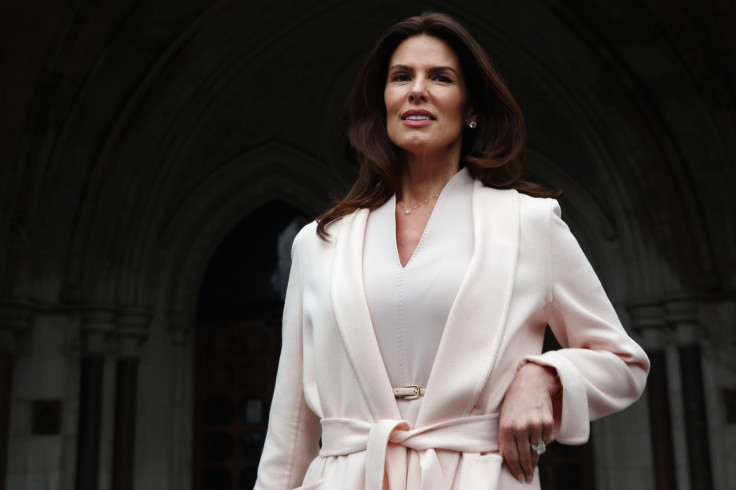 A former Pirelli calendar model has been awarded a £75m ($97m) divorce settlement, including a £53m ($69m) lump sum, after splitting from her Saudi billionaire ex-husband. Berkshire-based Christina Estrada made a string of outlandish demands for her "needs" including £1m ($1.29m) a year on clothes, £495,000 ($650,000) for five cars and £600,000 ($777,000) a year for private jet charters.
The 54-year-old, who has not worked since 2000, had wanted £196m from Saudi businessman Sheikh Walid Juffali. The total settlement, which takes into account her own assets, was decided at the High Court on 8 July, where she argued she deserved a settlement that would allow her to maintain her lifestyle.
Estrada, a US citizen, was married to Juffali for 13 years and has been based in the UK since 1988 and now lives at the matrimonial home bordering Windsor Great Park. She had originally snubbed a settlement that would have provided her £37m ($47m) to live on.
Her ex-husband had divorced Estrada in Saudi Arabia under Islamic law in 2014, without her knowledge, after marrying a 25-year-old Lebanese model. Juffali could not attend court as he is terminally ill with cancer and undergoing treatment.
She said according to the BBC: "Having grown up in a middle-class family and having enjoyed a successful career until my marriage, I am fully aware that the spectacular life Walid and I led was immensely fortunate and rarefied. And I fully understand how this can be perceived in the wider world."
She added: "I was a top international model. I have lived this life. This is what I am accustomed to."
Estrada's lawyers had argued that Juffali was worth £8bn ($10.36bn) and in cross examination she said her needs included:
£40,000 a year for fur coats
£109,000 a year for haute couture dresses
£21,000 a year on shoes
£60m to afford a luxury London home
A £4.4m countryside home in Henley-on-Thames
£495,000 for five cars - three in London and two in the US
Juffali is the son of Ahmed Abdullah Juffali, the founder of E A Juffali and Brothers, one of Saudi Arabia's largest conglomerates and also holds a doctorate in neuroscience from Imperial College London. A description on the company's website reads: "Juffali's initial business was in the fields of electric power, communications and cement. These were fledgling industries in those days, and many of Juffali's early projects were truly pioneering. In fact, Juffali was instrumental in establishing the electricity grid for Jeddah."
Estrada's lawyers said she received the largest "needs award" ever made by an English court. Although two years ago a court said Jamie Cooper-Hohn should receive £337m in her divorce from London financier Sir Chris Hohn.