Former US congressman Anthony Weiner broke down in court as he admitted to sexting a 15-year-old girl in North Carolina.
Appearing in a federal court in New York Weiner, 52, pleaded guilty to one count of sending obscene messages to a minor.
The disgraced ex-Democrat politician cried as he apologised to his victim, saying: "I have a sickness, but I do not have an excuse."
In September, he told a news website the teenager had exchanged lewd messages with him for several months and also accused him of asking her to undress on camera.
Weiner asked the girl, whose name was not disclosed because of her age, to dress up in "school girl" outfits and engage in "rape fantasies."
She said that she started the relationship in January, before Weiner separated from his wife, Huma Abedin.
While Weiner has previously denied accusations he is a 'sext-a-holic', its not the first time he has been caught sending explicit messages.
In May 2011, he accidentally tweeted a photo of his genitalia in boxer shorts that he had apparently intended to send privately to a college student.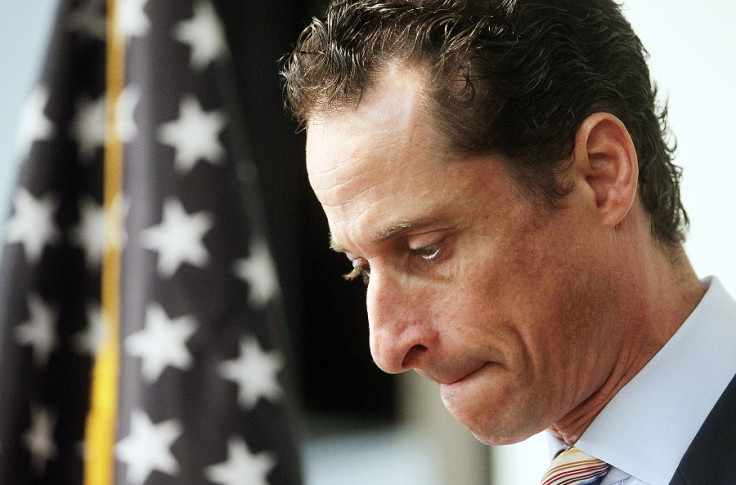 He initially denied sending the image but as more women came forward with allegations of receiving lewd images from him, he resigned from Congress.
After two years he ran for mayor of New York, but his political career was thwarted again when further sexts and photos were published, posted under the alias "Carlos Danger".
The Manhattan judge has said Weiner will have to register as a sex offender and faces the prospect of a prison term. According to Sky News he has agreed not to appeal any sentence of between 21 and 27 months.