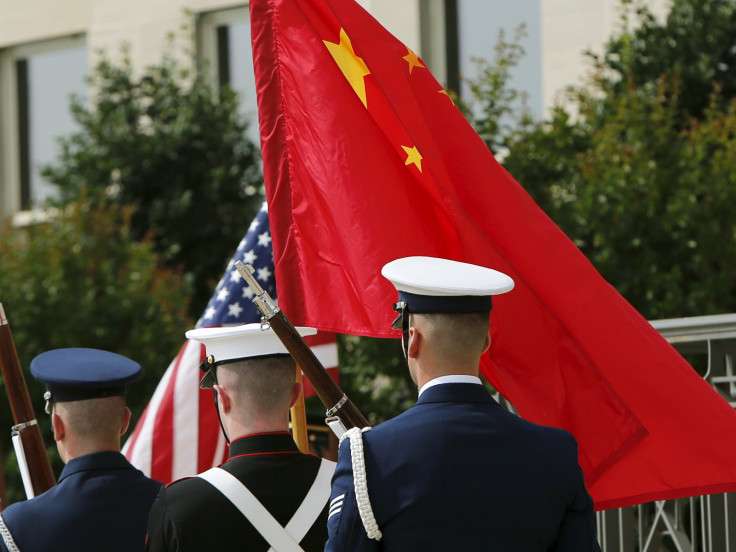 A former US diplomatic officer has been charged with handing top-secret documents to a Chinese secret agent.
Kevin Patrick Mallory, from Leesburg, Virginia, has been arrested and charged under the federal espionage act after it is was alleged he travelled to Shanghai in March and April this year.
The 60-year-old was charged in a federal court on Thursday (22 June) with "making materially false statements to the FBI" and "gathering or delivering defence information to aid a foreign government."
The father-of-three, who speaks fluent Mandarin, he will return for a preliminary hearing on Friday.
According to an arrest affidavit Mallory failed to declare $16,500 (£13,000) in cash found in two carry-on bags whilst travelling through Chicago airport, reported the Associated Press.
The self-employed consultant reportedly worked full-time in a military position for five years but now faces life in prison, under the federal Espionage Act.
The BBC reported that the FBI has confirmed that Mallory was entrusted with high-level clearance when working for the US government.
Mallory was quizzed in a voluntary interview with FBI agents in May and told them that he met a person in Shanghai who told him he was working for the Shanghai Academy of Social Sciences (SASS), a Chinese think-tank, said court documents.
The FBI has said that they believe that SASS is used by Chinese operatives to cover their identities while they try to obtain information on policies that may affect their nation.
"Kevin Mallory was previously entrusted with top secret clearance and therefore had access to classified information, which he allegedly shared and planned to continue sharing with representatives of a foreign government," Assistant Director of the FBI's Washington Field Office Andrew Vale said in a statement.
"Furthermore, he allegedly misled investigators in a voluntary interview about sharing of this classified information.
"The FBI will continue to investigate those individuals who put our national security at risk through unauthorized disclosures of information."
The Daily Telegraph reported that during the FBI interview he admitted that he met with two people from SASS and he was handed a special communications device for transmitting documents.
According to the affidavit, FBI agents were told that the only documents he transferred were two unclassified "white papers" he had written on US policy matters.
FBI agents then searched the device and found four classified documents and messages that Mallory thought had been deleted, according to the affidavit.
One message to a suspected Chinese agent, allegedly said: "Your object is to gain information, and my object is to be paid."