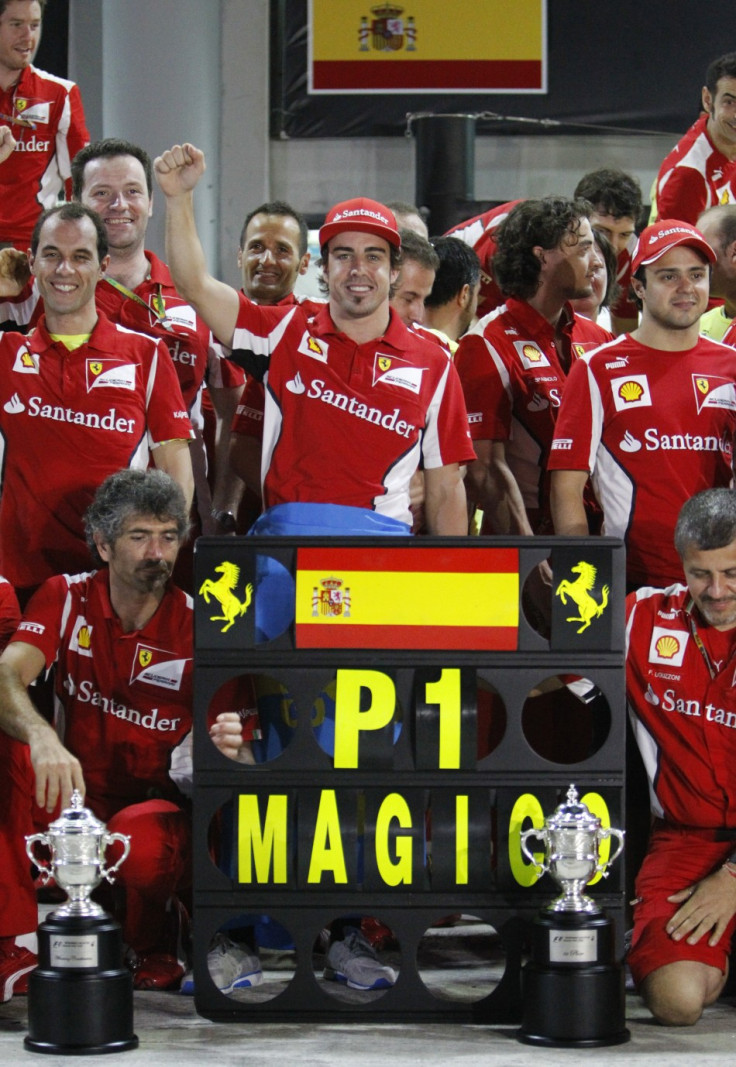 Ferrari are a marquee name in Formula 1 and one used to winning races and challenging for titles. Their sheer dominance of the sport during the early 2000s, when seven time World Champion Michael Schumacher was at his imperious best and their eight Constructors' title in the decade between 1999 and 2008 is proof enough of that fact.
However, since 2008 the Italians have struggled for pace and reliability and have had to watch newcomers Red Bull rise to challenge traditional rivals McLaren and stake their claim as one of the best teams around. Worse still, the scarlet cars are now coming under pressure from Ross Brawn's Mercedes and a revitalised Williams F1 team as well.
Heading into the Monaco Grand Prix, Ferrari's underperforming drivers were given a word of warning by the automotive group's chief executive, Luca di Montezemolo, who urged greater dedication and insisted the title still lay within their hands. The statement further increased pressure, particularly, on Fernando Alonso's team mate, Brazilian Felipe Massa. Alonso has delivered, if not consistent race-winning drives, then at least one race win and consistent podium finishes - he now leads the Drivers' championship race with 61 points, tied with Red Bull's Sebastian Vettel. Massa, on the other hand, has only two points from the opening five races and there is speculation his Ferrari career has come to an end.
Now, however, according to a report in the Daily Mail, Alonso has responded to his team's calls and insisted the team could still win at least one Championship, despite the slow start.
"Our president spoke about our chances, and as always tried to motivate everyone within Ferrari. We started in a position of despair, but we have points which have put us in a good position for fighting for the championship. Now, I completely agree with the president. It's up to us. If we do a good job of improving the car and making it fast we will have a chance; if it's the opposite then we will never win the championship. But it's extra motivation to everyone in Ferrari, knowing even after a bad start we have a chance if we work well. Hopefully we can find more performance in the car, with everyone at the factory giving 100%. Hopefully it's enough," the Spaniard said.
Alonso and Ferrari's position has been helped by an erratic start to the season for other major contenders like Red Bull, McLaren and Mercedes. In fact, after five opening rounds, there have been five different race winners and five different constructors - no driver or constructor has won more than one race. While that trend is unlikely to continue for much longer (Alonso will be hoping Ferrari and he can buck it on the streets of Monaco), it does mean that no team or driver can really be ruled out of contention.
Meanwhile, former Ferrari legend Michael Schumacher is coming under increasing pressure to deliver good performances, after being consistently outraced by team mate Nico Rosberg this year. The German returned from retirement in 2010 at the request of long time friend and Mercedes team boss Ross Brawn but has failed to recapture his title-winning form.
"We - and that includes Michael - have not done a good enough job collectively in the first five races," Brawn said in a BBC report, adding, "We look at things collectively, that's the situation with Michael. It's not the driver or team has made a mistake."