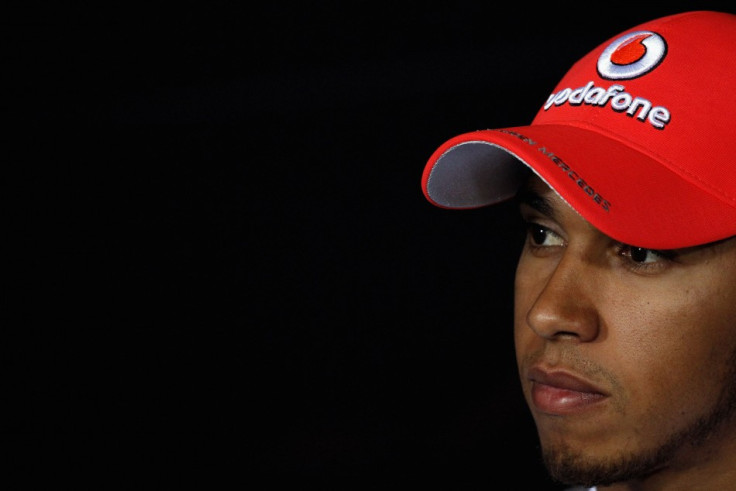 McLaren's Lewis Hamilton will start the Abu Dhabi Grand Prix in pole position, after the Brit finished first in the qualifying session, while Red Bull's championship leader Sebastian Vettel has been disqualified and forced to start the race from the pit lane.
The German, who qualified third, did not have enough fuel in his car for a sample to be taken and, as a result, has been sent to the back of the grid. Vettel's disqualification promotes his title rival Fernando Alonso of Ferrari to sixth. The Spaniard is 13 points behind the Red Bull ace, with just two races remaining after this.
Where to Watch Live
The race from UAE starts at 1pm GMT, with BBC One and Sky Sports F1 HD providing live coverage in the UK. Radio commentary is available on BBC Radio 5 Live, and live and free text updates are available through the Live Timing section on the sport's official website. Watch the race highlights on BBC Three at 7pm.
Track Facts
Circuit Name: Yas Marina Circuit
First Race: 2009
Circuit Length: 5.55 km
Number of Laps: 55
Race Distance: 305.47 km
Lap Record: Mark Webber (Red Bull) - 1:42.612
Most Wins: Sebastian Vettel (Red Bull) - 2
2011 Winner: Lewis Hamilton (McLaren )
2011 Pole: Sebastian Vettel (Red Bull)
Qualifying Review
Hamilton, who clocked top times in Practice 1 and Practice 3, was the quickest in all three phases of qualifying and will be joined in the front row by Red Bull's Mark Webber and Williams' Pastor Maldonado, who finished second and fourth respectively.
Vettel had finished third but was unable to give a fuel sample after the race. The 25-year-old stopped his car out on the track on his way back to the pits at the end of the session, as Hamilton did in Spain in May.
F1 rules require the car to return to the pits with at least one litre of fuel in the tank because running on less fuel gives a performance advantage. Exceptions may be made but only in cases of force majeure. Starting from the pit lane, however, enables the team to change a few features, such as gear ratios and downforce levels, which could help Vettel in overtaking opponents.
Lotus' Kimi Raikkonen and McLaren's Jenson Button took fifth and sixth spot, while Alonso finished seventh. Mercedes' Nico Rosberg and Ferrari's Felipe Massa and Lotus' Romain Grosjean completed the top 10.
Weather Forecast
The Abu Dhabi Grand Prix is the only race that goes on into the twilight hours. Starting in the afternoon, the drivers will race into the night. The forecast for the race day is for sunny skies, with a peak temperature of 32 degrees Celsius. Humidity levels are around 40 per cent and there could be some cloud scatter.
While ambient temperatures are bearable, track temperatures are likely to run high (50 degrees C) in the afternoon. Teams will be working to make sure that tyres stay within their optimal window and as night approaches, there is a need to comprise between high-speed balance, straight-line speed and good traction. The surface appears very smooth, as the track is a relatively new one.
Grid Positions
1. Lewis Hamilton (McLaren)
2. Mark Webber (Red Bull)
3. Pastor Maldonado (Williams)
4. Kimi Raikkonen (Lotus)
5. Jenson Button (McLaren)
6. Fernando Alonso (Ferrari)
7. Nico Rosberg (Mercedes)
8. Felipe Massa (Ferrari)
9. Romain Grosjean (Lotus)
10. Nico Hulkenberg (Force India)
11. Sergio Perez (Sauber)
12. Paul di Resta (Force India)
13. Michael Schumacher (Mercedes)
14. Bruno Senna (Williams)
15. Kamui Kobayashi (Sauber)
16. Daniel Ricciardo (STR)
17. Jean-Eric Vergne (STR)
18. Heikki Kovalainen (Caterham)
19. Charles Pic (Marussia)
20. Vitaly Petrov (Caterham)
21. Timo Glock (Marussia)
22. Pedro de la Rosa (HRT)
23. Narain Karthikeyan (HRT)
24. Sebastian Vettel (Red Bull)